Five new Radio Academy Trustees appointed

Five new members have been elected to sit on the board of trustees of The Radio Academy after a vote by members.
Ahmed Hussain, BBC producer, currently on secondment as Head of Prison Radio; Aradhna Tayal, producer and consultant at Clockhouse Media and director at TBC Media Ltd; Dennie Morris, programme director, talkRADIO; Stephanie Hirst, BBC Radio presenter, writer and broadcaster and Steve Taylor, creative commercial director at Bauer Media, have all been appointed trustees.
The new trustees, who are voted in by the Radio Academy membership, join the Academy as it is about to embark on the next phase of its growth, with each trustee serving a term of up to three years.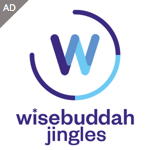 Trustees have overall legal responsibility for The Radio Academy and the board is responsible for the overseeing the direction of the Academy, its programmes and how its money is spent.

Roger Cutsforth, Chief Executive of The Radio Academy said: "The elections were incredibly well supported and I'm excited by the new talent, ideas and views the Academy will have at its disposal. We will be looking to their diverse knowledge, experience and expertise to help guide and shape The Radio Academy over the coming months and years.

"Publicly I want to place on record the deep gratitude of all of us at the Academy to their predecessors, Tony Moorey, Alison Gold, John Baish, Jane Ostler and Sanjay Nazerali and I'd also like to thank all of the candidates who stood this time, I am overwhelmed by the renewed positivity and support for us. With a packed calendar of events for the Academy in 2018, including Radio Festival, Reelworld Radio Academy 30 under 30, SEGUE, the ARIAS and new initiatives in the pipeline, there will be plenty for new trustees to get their teeth into, helping to make 2018 a year to remember."

Aradhna Tayal, producer and consultant at Clockhouse Media and director at TBC Media Ltd said: "The Radio Academy serves a vital role in an ever changing radio and audio industry. I am looking forward to supporting the organisation and its members as a trustee, and in particular to champion women and the technical community."

Steve Taylor, creative commercial cirector, Bauer Media said: "I am delighted to become a trustee. The Radio Academy has a huge influence on our industry, inspiring and supporting the next generation of talent. It's such an exciting time for the Radio Academy and I'm really looking forward to working with Roger, the team and my fellow trustees."

Ahmed Hussain, Head of Prison Radio, said: "For me The Radio Academy has always been a first point of call for the industry to come together, share ideas, jobs and the network that exists with anyone that's interested in radio! I'm genuinely honoured to have been selected as a Trustee and really looking forward to getting stuck in and helping move the Academy forward to achieve even greater goals, working and opening up opportunities to everyone no matter what level someone is at! I look forward to working with my fellow Trustees and a superb team overall."

Stephanie Hirst, BBC Radio presenter, writer and broadcaster "Radio runs through the very core of my being, I cannot express how much of an honour it is to serve as a trustee for the academy & help shape the future of our industry."

Dennie Morris, programme director at talkRADIO said: "The radio industry must support the fine work that Roger and his team do and I look forward to taking the academy to the next level."

Don't forget, we can send you radio news via email direct to your inbox every weekday at 11am. Just use the form below to register.



Posted on Monday, January 29th, 2018 at 12:37 pm by UK - Reporter