A new non-executive chair for Radiocentre

Howell James CBE, the former head of government communications and Political Secretary to the Prime Minister, is joining Radiocentre as its non-executive Chair.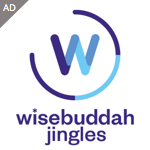 James brings experience of both government and regulatory affairs to Radiocentre. In the 1980s he was a Special Adviser on employment and trade and went on to serve as Political Secretary to the Prime Minister between 1994 and 1997. He was appointed as the government's first Permanent Secretary in the 2004, overseeing Whitehall's press, advertising and marketing including the Central Office of Information (COI).
Having worked in commercial radio early in his career as Head of Promotions at Capital Radio in the late 1970s, James was the Director of Corporate Affairs at the BBC between 1987 and 1992.
Howell James CBE said: "Commercial radio remains an enduring passion of mine, and I've kept close to the media industry and the regulatory developments that affect radio. I'm relishing the challenge of chairing Radiocentre at such a time of great potential for commercial radio."
Siobhan Kenny, the Chief Executive of Radiocentre, said: "I would like to pay fulsome tribute to Kip Meek who has been a superb Chair since I arrived at Radiocentre four years ago. He has a fitting successor in Howell who not only has a deep experience of government and regulatory affairs but also a strong understanding of the commercial sector. His enthusiasm and wisdom will be sizeable assets to Radiocentre as we look to build on a period of excellent growth for commercial radio and seize all the opportunities which changing technology delivers to the sector."


Don't forget, we can send you radio news via email direct to your inbox with a number of options. Just use the form below to register.