Northsound 2 is to become the first radio station in Scotland to voluntarily turn off its analogue transmitter in favour of DAB.
The Scottish station is asking listeners to go digital with them, saying DAB and online has hugely improved sound quality over AM.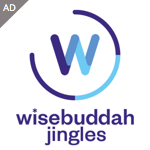 Graham Bryce, Group Managing Director for Bauer City Network (England and Scotland), told RadioToday the switch to digital, for Northsound 2, marks an exciting development in how we listen to radio in the North-east.
"Northsound 2 will be the first Scottish commercial radio station to complete the switchover to digital, which will allow us to provide fantastic broadcast quality and convenient listening on the move," he said.
"Digital listening makes up nearly 50% of all radio consumption and is growing rapidly. Our transmitter site is being re-developed by the landlord, so we took the opportunity to take the station fully digital rather than invest significantly in a replacement transmitter that could be obsolete in a few years.
"We see this as an exciting opportunity for Northsound 2 to be a real trailblazer."
Northsound 2 breakfast show presenter Alan Edwards and Home Run presenter Gina McKie are today kicking off a series of events planned for Aberdeen and Aberdeenshire, to promote the change to listeners and what they need to do ahead of the switch.
Alan and Gina will be at Aberdeen's St Nicholas Street from 11am this morning, outside Marks and Spencer, accompanied by a giant GoGo Vision digital screen and members of the Northsound street team, who will be handing out information flyers and answering any questions.
Northsound 2 transmits from the Nigg transmitter site in Aberdeen – very near the Redmoss site which is home to the Absolute Radio AM transmitter which will also close if Bauer's request to turn it off is successful.
Northsound Radio commenced broadcasting at 6am on 27 July 1981 from studios in Aberdeen. The station first broadcast from 6am-8pm each day. In 1995, the station split its services to become Northsound 1 and Northsound 2.
A number of AM radio services have handed their licences back in England over the years, including Smooth Radio in Reading (the original service of Radio 210) and Gold in Crawley (by Global Radio in 2011) and Exeter and Torbay (by GCap in 2008). The BBC has also been switching off AM transmitters on some of its Local Radio stations.