Figures revealed by Global show a gender pay gap of 34.5% – compared to 13.9% at Bauer Media UK.
NewsUK has published data for talkSPORT Ltd, which shows women at the national station earn 15.1% less than men. The figures also reveal that talkSPORT's workforce is 60% male.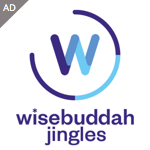 The UK's biggest radio group, Global, employs around 1,200 staff across brands including Capital, Heart, LBC, Classic, Smooth and Radio X. Its data release for Global Radio Services Ltd for the year to 5 April 2017 also shows that men make up 64% of the highest paid quarter of staff. At Bauer, that figure is 54%.
The headline pay gap of 34.5% at Global puts it near the top of the list of 'worst performing' media companies on gender pay equality, with the Telegraph at 35%. The turnover for Global Radio Services Ltd in the year to 31 March 2017 was £282.2m, with the company making pre-tax profits of £25m. It paid out £67.4m in salaries. Accounts for parent company Global Media & Entertainment Ltd show that the 8 directors – who include Ashley Tabor, Richard Park and Stephen Miron – were paid a combined total of £6.1m.
Stephen Miron, Global's Group Chief Executive told RadioToday: "Along with many other companies reporting gender pay, the statistics highlight the challenge within our industry to attract more women into senior positions. At Global this is something that we take very seriously and are fully committed to addressing. Whilst some of our headline figures are not good enough yet, the fact that women make up 36% of the upper quartile and 50% of the upper middle quartile is a better reflection of the ambition of the company to attract more women into senior roles in the company."
Bauer Media UK's figures show that 44.8% of its workforce is male and 55.2% female. Its gender pay gap of 13.9% is below the UK average of 17.4%. The Bauer figures include the company's magazine and digital divisions as well as the radio operations – it owns stations including Magic, Absolute, Kiss and heritage brands such as Hallam, Metro and Radio City across the North of England.
Paul Keenan, CEO of Bauer Media UK said: "The results are largely positive – not perfect, but as you will see we have a pretty balanced workforce in terms of gender equality and opportunity. You will read our pledge to continue with and build on our initiatives to make Bauer a great place to do great work for all. To help with this, I am creating a diversity and inclusion forum. This will meet quarterly and will work with me and the UK Board to shape policy, action and find ways of working to make Bauer a destination employer."
In its report, the company says: "Bauer Media is certainly not complacent when it comes to gender equality. We will continue to ensure that our working practices, access to opportunities, access to training and development are gender neutral. We want women to have the same opportunities as men. We want pay to be fair, irrespective of gender and we will continue to find ways for women to achieve their potential at Bauer. It is encouraging that across most of Bauer our people are as likely to be managed by a woman as a man and we intend to keep it that way. Where it is not so we will do further analysis to understand the reasons and explore solutions. We will apply particular focus to developing women at entry levels or in junior roles and in improving the representation of women within senior positions."
The BBC, which came in for much criticism after being one of the first organisations to release its figures, has a gender pay gap of 10.7%. Companies in the UK with more than 250 employees are now required by law to publish data comparing men's and women's average pay across their organisation.