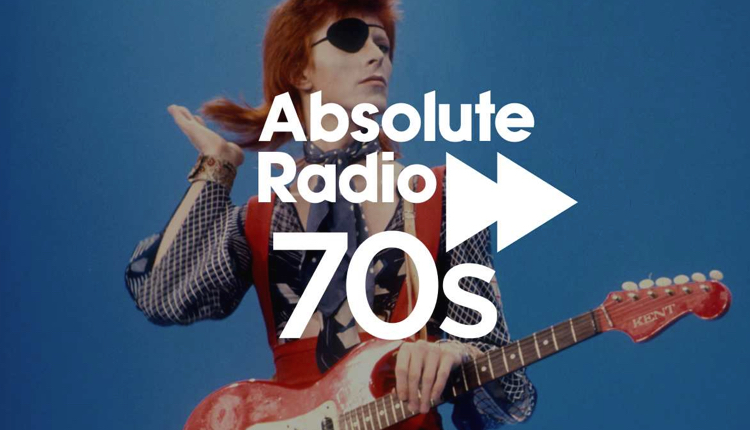 Absolute Radio 70s removed from DAB and TV

Absolute Radio 70s is coming off DAB in London and being removed from its slot on Sky TV too.
Bauer is advising listeners to tune in online instead, saying there is only limited amount of space available on DAB and they are making way for "some new stations".

Kerrang! Radio has also been removed from London DAB – its last remaining terrestrial broadcast channel.
Absolute Radio 70s is the least popular of all the decades stations still in RAJAR, with 251,000 weekly listeners. Absolute Radio 60s and 00s are also only available online (apart from inclusion on the Inverness local DAB mux), whilst 80s is on D2, 90s is on D1 and Classic Rock is on a London DAB mux.
The station says: "As of 23rd May, we will be [no] longer be available on digital radio or digital TV. Don't panic though, we're not disappearing completely and you'll still be able to listen to us in all of the following ways:
Online at absoluteradio.co.uk
Our free mobile apps, available to download on iOS and Android phones and tablets
Smart speakers/voice activated devices (E.g Amazon Echo. Say "Alexa, play Absolute Radio 70s")
WiFi enabled internet radios
Smart TV and Apple TV apps
"If you already listen to us in one of those ways, great – nothing is changing for you! We're having to make this change because there's only a limited amount of space available on digital radios and there are some new stations coming. We're making way for some new people, but we're still here bringing you loads of pop, rock, soul and disco in all of the ways listed above.
"If you're a fan of Sarah Champion and Chris Martin (who isn't, they're brilliant) you'll still be able to hear them elsewhere in the Absolute Radio family. Sarah will be on Absolute Radio 90s on weekday evenings from 7pm and on Absolute Radio on weekend mornings from 11am. If you're a night owl, then Chris will be on before the new Dave Berry Breakfast show on Absolute Radio. He'll also be hosting a new drivetime show on Absolute Classic Rock on weekday afternoons from 4pm."
RadioToday will bring you news of the new stations planned for the space as soon as we get it.