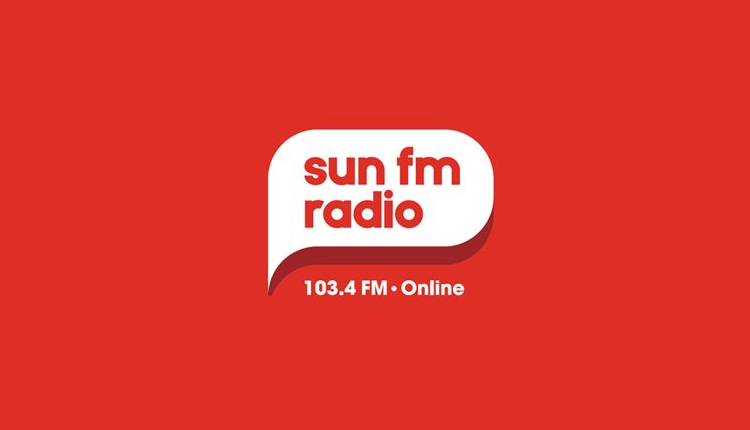 Sun FM, recently acquired by Nation Broadcasting, has changed its logo to match the rest of the Nation radio stations.
But the change has given the radio station a chance to return to its original colours of red and white, to match those of Sunderland AFC.

Jack Ross, the new Sunderland AFC Manager visited the station to officially unveil the new red and white logo. It had originally been red and white at launch, before various owners had changed it to corporate colours of blue and yellow.
Jack also met Simon & Danni whose Breakfast Show is celebrating 20 years on-air.
Jack Ross said: 'It is great that our local radio station is permanently changing its colours to support the club and me, now the fixtures are released we are all excited!'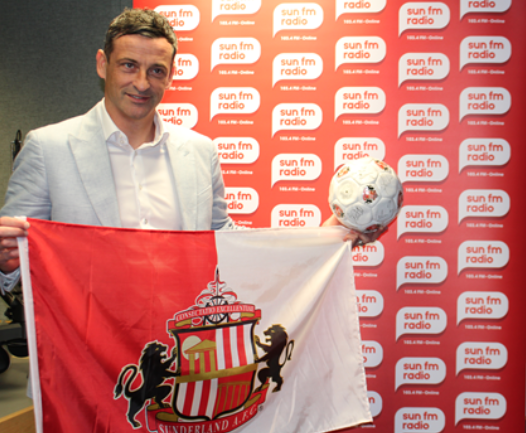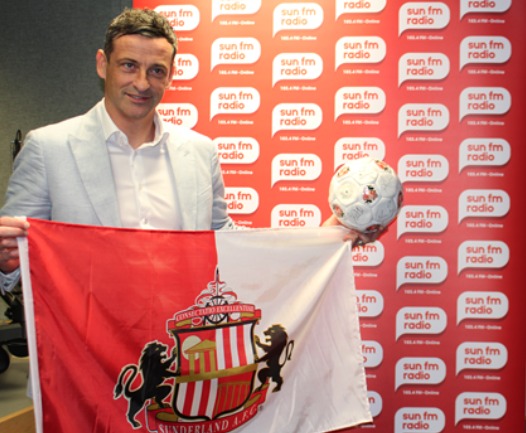 Simon Grundy – Breakfast Presenter & Content Director said: "I have told Jack to tune in on 103.4 FM and make sure he is listening to all our Mackem banter, plus all the coverage about the team."

Managing Director of Sun FM, Julian Carter added: 'We are proud to be official partners with Sunderland AFC and after celebrating 20 years serving the City, it felt right to show our support by changing our logo! We wish Jack, the new owners and all the players good luck for a successful season."

Need a new or improved logo for your radio station? Visit OhMy.Graphics and see how awesome you can look.

Posted on Thursday, June 21st, 2018 at 1:34 pm by Roy Martin