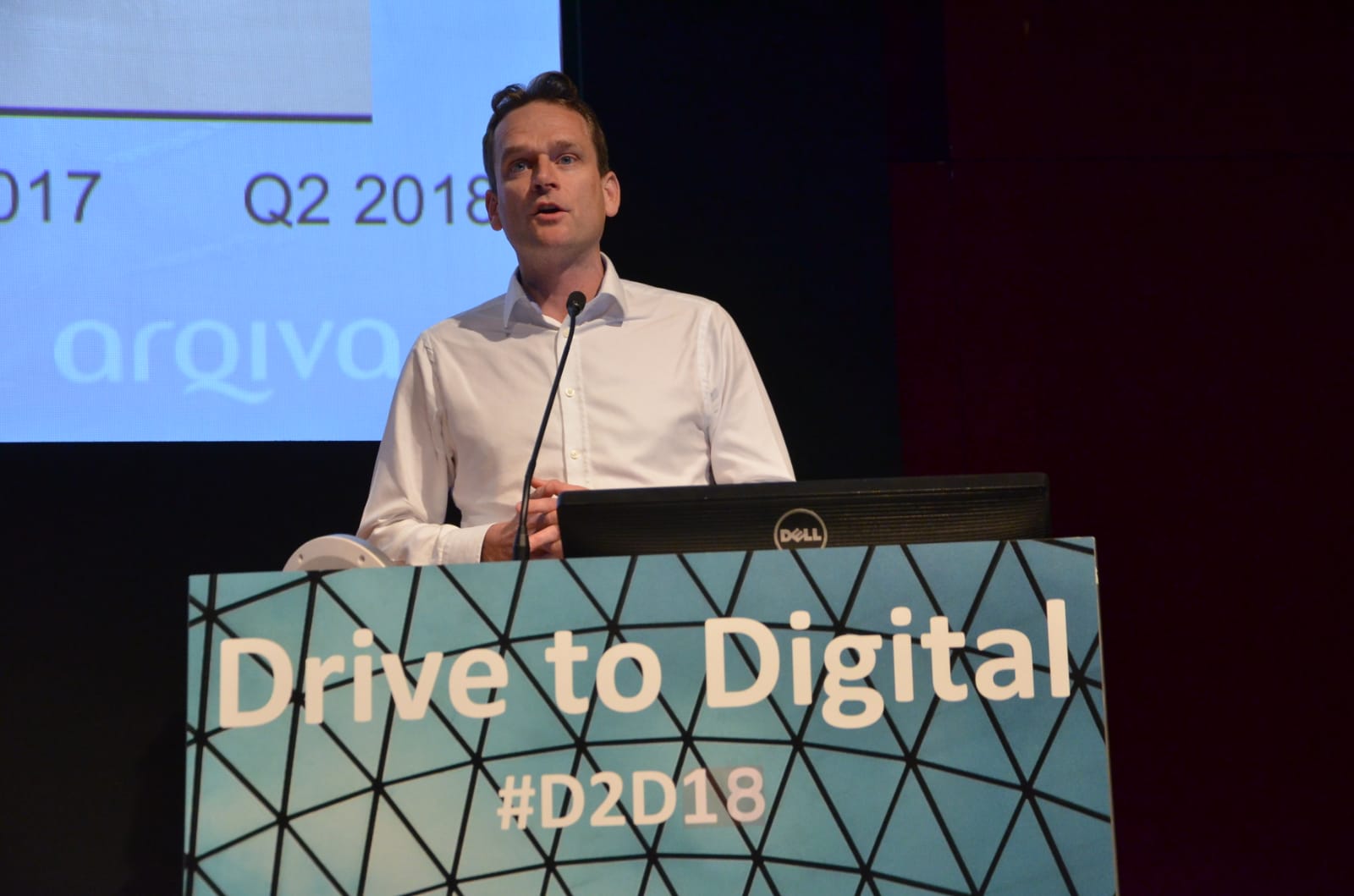 Extra coverage coming for Sound Digital multiplex

A total of 19 new transmitters are ready to be turned on in the coming weeks to bring coverage of the second national digital radio multiplex to a further 4 million people.
The Sound Digital consortium of Bauer, Wireless and Arqiva says the proportion of the population able to receive the multiplex will rise from 77% to 83%.
New transmitters are being turned on in Kent, East Anglia and the South West of England, bringing stations such as Virgin and talkRADIO (in their current guise) to DAB radio sets in those areas for the first time. There's also extra coverage for parts of South Wales and the north of Scotland.
SDL revealed in May that the coverage of its multiplex would be expanded this year.
The news of their imminent switch-on was announced at the Drive to Digital 2018 conference held at the British Museum in London today, with Arqiva's strategy director Laurie Patten (pictured) saying the process was ahead of schedule.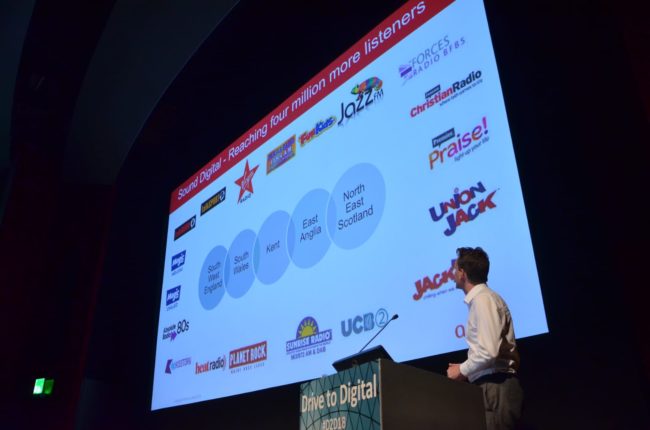 Steve Holebrook, Managing Director – Terrestrial Broadcast, Arqiva, said: "The popularity of the Sound Digital Network has grown significantly since its launch two years ago and its always been our target to bring its selection of high-quality stations to more people in the UK.
"The task of connecting as many new listeners to the network in the most efficient way possible has been complex, so it is especially gratifying that we will complete the expansion ahead of schedule. We are delighted to now be bringing the network's diverse range of content to almost 4 million new listeners."
Dee Ford, Group Managing Director of Radio (UK Division) at Bauer, said: "Bauer continues to lead the field in digital radio listening because we understand the music passions and interests of our listeners. We are proud to be the home of the UK's most listened to commercial digital radio station – KISSTORY, broadcasting on the Sound Digital mux. This month, we also welcomed the much-loved Jazz FM into the Bauer Radio family of services also available on Sound Digital. The expansion of Sound Digital coverage will bring Bauer's great brands into the lives of an even wider audience."
Scott Taunton, Chief Executive of Wireless said: "It has been a busy few months for Wireless and this announcement is timely and most welcome. We recently announced that Chris Evans is coming home to Virgin Radio, Matthew Wright and Jeremy Kyle have joined the talkRADIO ranks, and talkSPORT is bringing exclusive radio coverage of England's cricket tours of Sri Lanka and West Indies. There is no shortage of engaging, exclusive and entertaining content across our stations and this announcement ensures we will now reach a larger audience".
Created on Tuesday, September 25th, 2018 at 2:38 pm