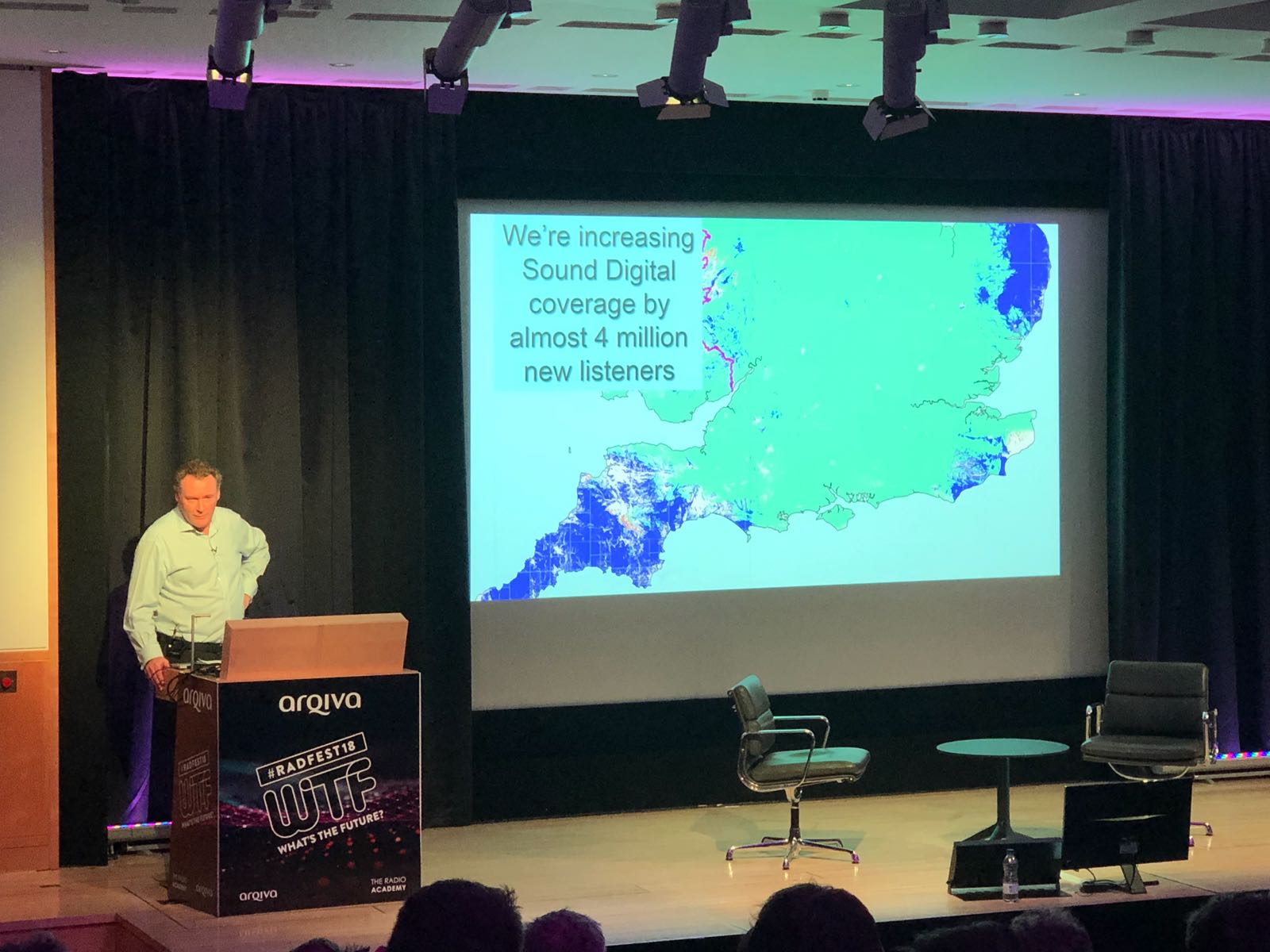 Arqiva has announced the Sound Digital Limited national DAB multiplex is to expand to an extra four million people.
SDL will add transmitters in the South West, East Anglia, Wales and North of Scotland to grow the number of people who can listen to the 19 radio stations, including Absolute 80s, Fun Kids, Kisstory, Jazz FM, talkRADIO and Union JACK.

19 new transmitters are being added to the existing network, increasing Sound Digital's household coverage by over 1.6m new households in areas such as Devon, Cornwall, South Wales, North East Scotland, East Anglia and Kent.
News of the expansion was made by Steve Holebrook, Managing Director of Terrestrial Broadcast at Arqiva at the Radio Festival in London. He said: "This agreement to expand
the reach of Sound Digital is further evidence of the continued success of DAB radio in the UK, and the fact that more and more people are making it their digital radio platform of choice. This week's RAJAR figures are widely expected to show that for the first time ever, the majority of radio listening is through digital means and within that, DAB is by far the largest contributor.
"We are delighted to be bringing Sound Digital's diverse range of content to almost 4 million new listeners for the first time."