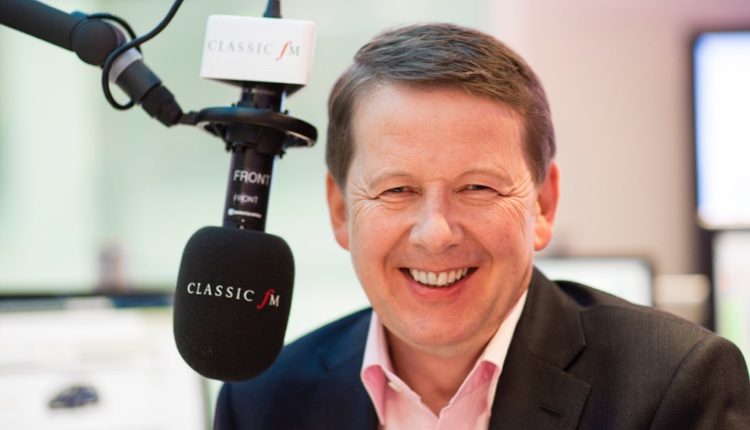 Classic FM to broadcast music for dogs and cats

Classic FM will host a special programme to help keep pets calm and relaxed during the noise and bright lights this weekend.
The show, in association with Battersea Dogs & Cats Home, will air to coincide with the busiest night for fireworks displays across the UK, will be fronted by Classic FM presenter and dog-lover Bill Turnbull from 7-9pm Saturday.

A study by the Scottish SPCA and the University of Glasgow revealed that "music has a calming effect on dogs and that their stress levels decreased significantly after listening to music."
Classic FM's Pet Sounds programme will also feature dedications to listeners' pets, plus advice from the Battersea team for any worried owners looking to reassure their animals.
Bill Turnbull said: "The programme has been specifically devised for pets – dogs, cats, hamsters, gerbils – who may be upset or nervous on Fireworks Night and may need something to calm them down. This will be their radio refuge. The music we play on Classic FM is always relaxing, but what we've got lined up is even more chilled than usual and a lot of it will be pet-related.
"I've been very happily presenting to humans for the past two-and-a-half years on Classic FM, so hosting this show will be a pleasure and possibly a step up!"
Nathalie Ingham, Battersea's Canine Behaviour and Training Manager added: "There is plenty of research on the positive effects classical music can have on emotions and feelings. We've been playing classical music to the dogs and cats at Battersea for many years as it can have a soothing and calming effect on them. It also reduces the impact of the loud sounds of fireworks. We're regular listeners to Classic FM, it's a particular favourite of ours."
Article created on Monday, October 29th, 2018 at 12:35 pm by RadioToday UK