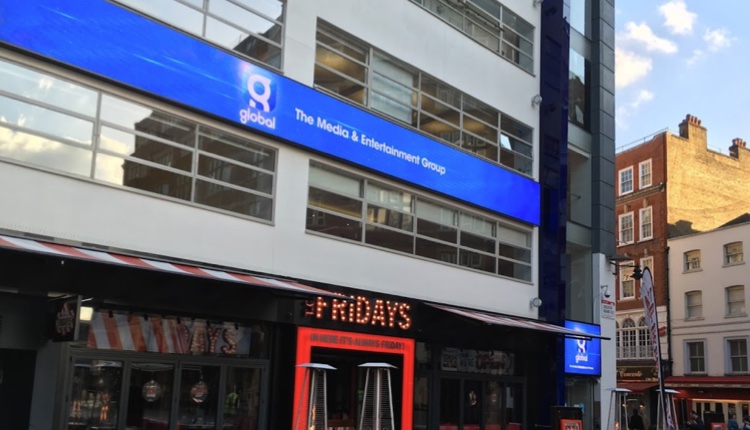 Global expands into Canada with latest acquisition

Global has acquired the digital audio sales division of Canadian based leanStream.
The move signals the launch of DAX Canada, giving Global an ad sales and ad tech footprint in the country.
Existing publishers with inventory on the leanStream roster include TuneIn, 8tracks and Adwave Canada.

It means the digital audio advertising platform's reach grows to 165 million people streaming digital audio through premium publisher brands. DAX's presence in the market means that Canadian advertisers can now use DAX's audience targeting and audio attribution tool 'Listener Insight ID' across the existing leanStream publisher portfolio.

Chris Nimigon, Chief Revenue Officer of leamStream will now become Chief Revenue Officer of DAX Canada and lead the business. All leanStream sales team members will join DAX, while leanStream's existing business will continue to sell its digital streaming services.

Global adds Toronto to its list of office locations alongside its headquarters in London and DAX divisions based in New York, Los Angeles, Chicago, Detroit, Hamburg and Paris.

Mike Gordon, Chief Commercial Officer at Global, said: "We've seen DAX triumph in new markets and demand from advertisers worldwide continues to grow at pace. We have been watching the Canadian market for a while now and feel it is ripe for growth. Our vision is to add the DAX data and attribution capabilities to leanStream's broad publisher portfolio to deliver a world-class audio solution for Canadian advertisers. We are excited to be adding a brilliant new team to DAX and we're looking forward to making DAX Canada a huge success."

Newly appointed, CRO of DAX Canada, Chris Nimigon, said: "DAX is at the forefront of innovation, leading the market in the digital audio space. The demand for digital audio content continues to develop at a significant rate and the launch of this new business presents a fantastic opportunity for the market in Canada to grow. It's a very exciting time to become part of Global and I'm looking forward to rolling out DAX's advanced technology – from audience targeting, personalised ads and sophisticated measurement – to our clients and partners across Canada."

It's easy to put travel news on your radio station, from £25 a month for online stations. See

RadioTravelNews.com

for details and same day set up.

Posted on Thursday, November 1st, 2018 at 4:19 pm by RadioToday UK