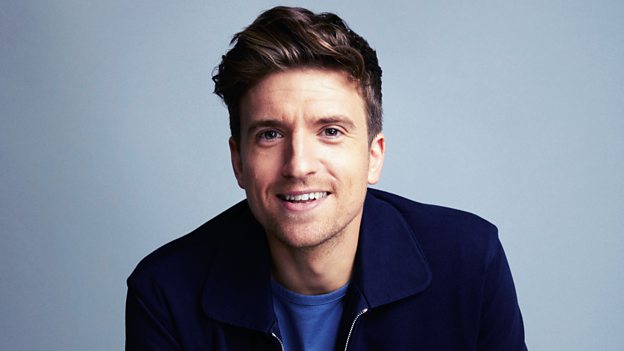 Greg James to make BBC Radio 4 presenting debut

Radio 1 breakfast show host Greg James is to present a Saturday morning series for BBC Radio 4 called Rewinder, which will feature clips from radio shows through the years.
It's Greg's first time as a Radio 4 presenter – the series, starting in May, will use BBC archive material to link to topical events and trends.
Greg says: "Radio 4 is home to the best two radio shows of all time: Desert Island Discs and I'm Sorry I Haven't A Clue – so to get the chance to make my own programme about my biggest passion in life, which is radio, is so exciting. It'll also be nice to give my mum and dad another appointment to listen, aside from The Archers."
Rewinder will air on 18th May, 25th May and 1st June at 10.30am-11am on BBC Radio 4.
The BBC's description of the show says: 'Each week Greg takes topical news events, talking points and trends, and tracks down audio from the past which might add to our understanding or make us reflect or laugh. He will look beyond the political headlines for archives which can reach the heart and the head, as well as making audiences laugh. The BBC's archive has few rivals – and Greg James now has a key to this house of audio treasure.'
Created on Tuesday, February 26th, 2019 at 10:44 am