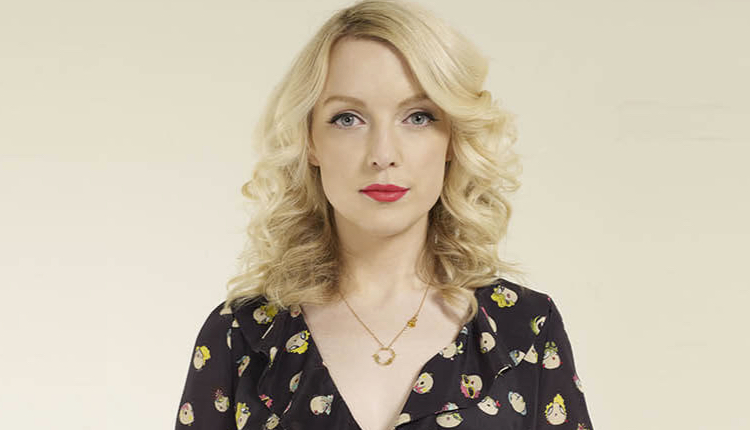 6 Music's Lauren Laverne named Radio Broadcaster of the Year

Lauren Laverne has been named Radio Broadcaster of the Year at the 45th Broadcasting Press Guild Awards.
The national breakfast presenter was honoured for her work on BBC Radio 6 Music as well as Desert Island Discs and Late Night Woman's Hour, both on BBC Radio 4.
The chair of the BPG radio jury, Julian Clover, said: "Our winner moves seamlessly between speech and music radio. She's been tasked with presenting two of the big beasts of Radio 4… and, after presenting the mid-morning show on BBC Radio 6 Music, her move to breakfast was described by one of our judges as a big step forward for the music content and a welcome step away from obligatory breakfast banter."
And the award for Radio Programme of the Year went to Tara and George, presented by Audrey Gillan from BBC Radio 4, which explores the lives of two people in their late forties who sleep rough in London.
The BPG Awards lunch took place today (Friday) at Banking Hall in the City of London, attended by
the winners, BPG members and broadcasting executives.
They are given only for work commissioned or produced in the UK and are highly prized by programme-makers because they are selected independently by TV and radio correspondents, critics and previewers.
Jake Kanter, BPG Chair, said: "These awards are now a 45-year-old institution, and we think they are the most democratic in the land. No tedious judging panels, no political lobbying, just a list of the best TV and radio shows of 2018, voted for by people whose job it is to write about TV and radio for a living. In fact, this year, we had a record number of votes, which is testament to the enduring qualities of the BPG and the brilliance of the output."
Earlier this week, Nicholas Parsons CBE received the Harvey Lee Award for an Outstanding Contribution to Broadcasting, and attended the lunch with members of his family.
As previously announced, the award recognises his seven decades of TV and radio entertainment, and in particular his contribution to one of the BBC's longest-running programmes, Just A Minute on BBC Radio 4, which he has chaired for over 50 years.