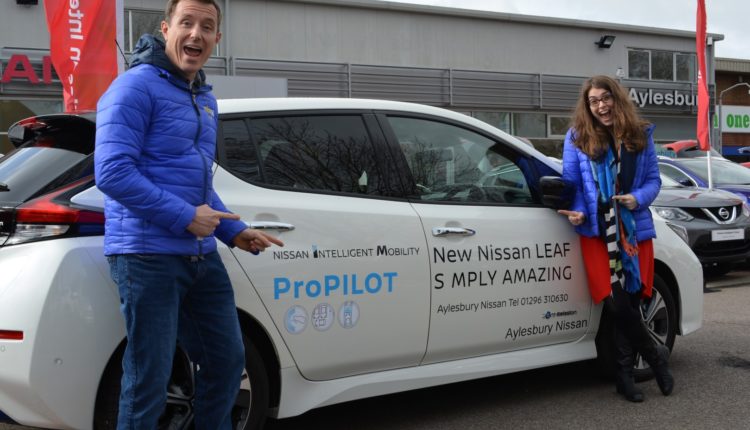 Mix96 is celebrating Green Month throughout March and is sending its breakfast show presenters to France in an electric vehicle.
Ben Moseby and Nia Visser are driving from Aylesbury to its twin-town of Bourg-en-Bresse in a Nissan Leaf – a round trip of 1200 miles.

The duo set off on Tuesday morning and Ben tells RadioToday: "I hold the Guinness world record for naming Beatles songs from their opening lyrics so it can't be harder than that right? ….Right?"
Nia adds: "I've bought snacks and drinks and I've researched some of the best cheese shops in Bourg-en-Bresse so I feel pretty confident this trip will be a success"
Whilst there, they'll be the focus of an official reception by the town's Mayor and will go on-air with Radio Scoop – the local commercial radio for Bourg-en-Bresse.
As well as celebrating Green Month, Mix96 is also celebrating it's 25th birthday this year. MD Max Hailey says: "It's amazing to be at the heart of our community and now we're extending our reach by going to our twin-town.
"I'm not sure they know what they're in for."
Mix96 is part of the UKRD Group and is now owned by Bauer Media.