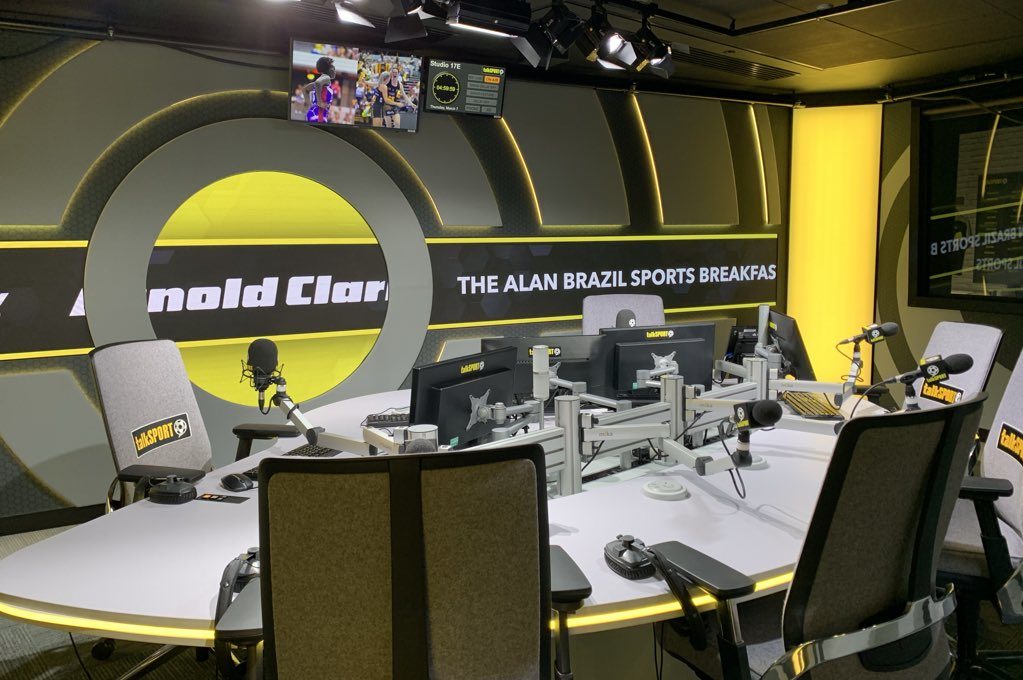 talkSPORT has begun broadcasts from its new home on the 17th floor of the News UK building at London Bridge, after almost 20 years at Hatfields.
Alan Brazil's breakfast show with Ally McCoist and Dean Saunders was the first to air from studio 17E at 6am, with guests including Olly Murs, Lawrence Dallaglio, Ian Holloway, George Groves and the Premier League trophy.

Wireless CEO Scott Taunton told RadioToday: "talkSPORT and talkSPORT 2 are in a good place editorially, commercially and now physically too – occupying the best radio studios in the country. This is a truly exciting time for Wireless and the opportunities that will come to work ever closer with our colleagues at The Sun, The Times and The Sunday Times."
Alan Brazil added: "These studios will do just fine for me! We have the best views, the best news and the best chat around the clock. I'm looking forward to welcoming the best sporting talent to share the talkSPORT couch with me and wake up sports fans across the country."
Scott Taunton and News Corp CEO Robert Thomson joined Alan to cut the ribbon and formally open the new studios, following talkSPORT2's move there last week.
Virgin Radio has been broadcasting from the 14th floor of the building since January, but will move up to the 17th floor later this year – at which point talkRADIO will leave Hatfields for its new home in the studios currently being used by Virgin.
Alan Brazil made an appearance on Chris Evans' Virgin Radio breakfast show this morning too – with the pair discussing, amongst other things, going for lunchtime drinks together after their shows.
The station has been busy utilising its new in-studio cameras too, to put out various clips on social media – here are a few of our favourites..
He's arrived! ?

New home. Same Alan.

Join us from 6am.

? Listen → https://t.co/nOCybh8ExD pic.twitter.com/QZQGHqPX6p

— talkSPORT (@talkSPORT) March 7, 2019
We're up and running! ?

Alan broadcasts live from our new home for the first time.

? Join us – https://t.co/nOCybh8ExD pic.twitter.com/Tmt4ce8HvU

— talkSPORT (@talkSPORT) March 7, 2019
? "This place is like a spaceship! The last place looked like a scene out of Shameless!"

?️ "We're the Spurs of radio!"

? "But what if the lifts break?"

Alan considers the prospect of having to walk up 17 flights of stairs… ? pic.twitter.com/SAlHCfDEn5

— The Alan Brazil Sports Breakfast (@SportsBreakfast) March 7, 2019
We've got new neighbours… welcome to the @NewsUK building @talkSPORT! pic.twitter.com/yweAdQomZN

— Virgin Radio UK (@VirginRadioUK) March 7, 2019
We're moving to new studios tomorrow!@AndyGoldstein05 gives you a guided tour of our very swanky new home ?@JasonCundy05 wasn't happy… ?? pic.twitter.com/MjUQ9sMsE7

— talkSPORT (@talkSPORT) March 6, 2019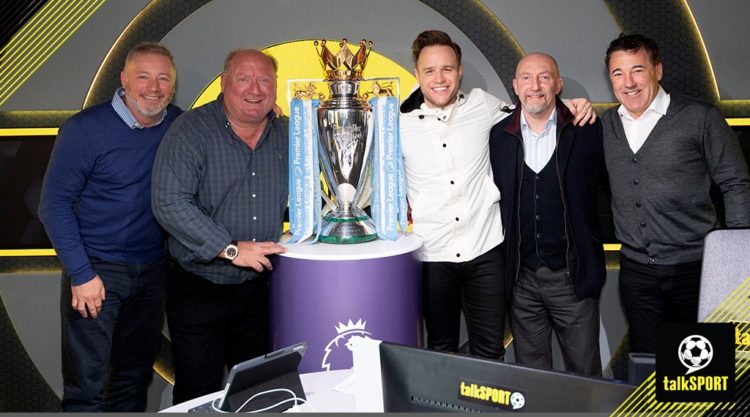 Need a new or improved logo for your radio station? Visit OhMy.Graphics and see how awesome you can look.

Posted on Thursday, March 7th, 2019 at 1:07 pm by Stuart Clarkson