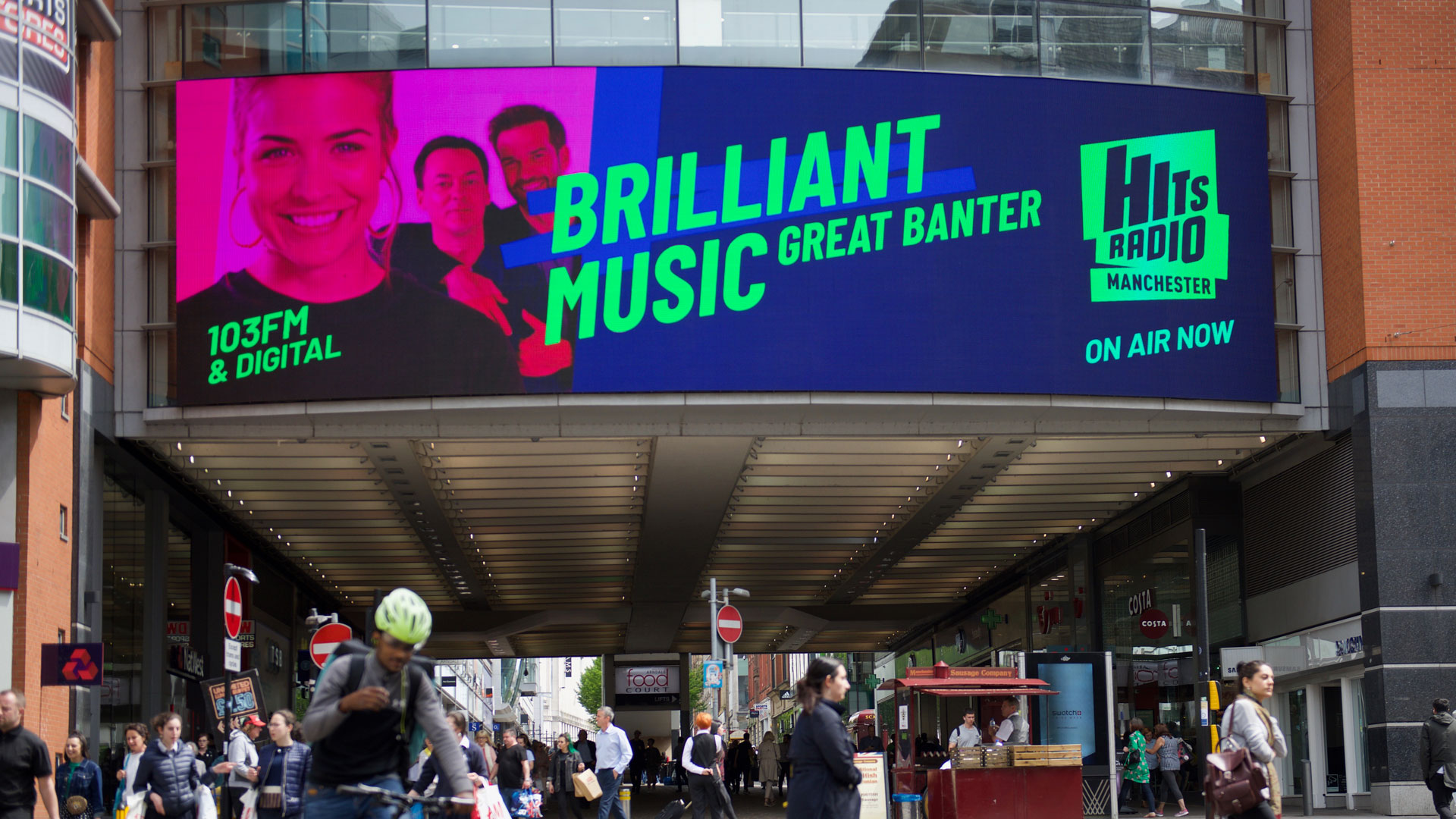 One of Bauer's design agencies has offered an insight into the future of the Hits Radio brand after writing about its recent work on its website.
Thinkfarm, which works with Bauer designing and promoting some of its radio stations, created the brand identity and marketing campaign for Hits Radio.

It appears to confirm that Hits Radio will replace regional brands to create one national station.
On its website, it said: "Hits Radio will consolidate regional brands into one, national station offering listeners a wide range of popular music and lively banter. Advertisers and media planners will benefit from more strategic and consolidated campaigning across the UK with a network of local touch points and content."
The above paragraph has been deleted after we shared it with Bauer's press office, but you can see it below: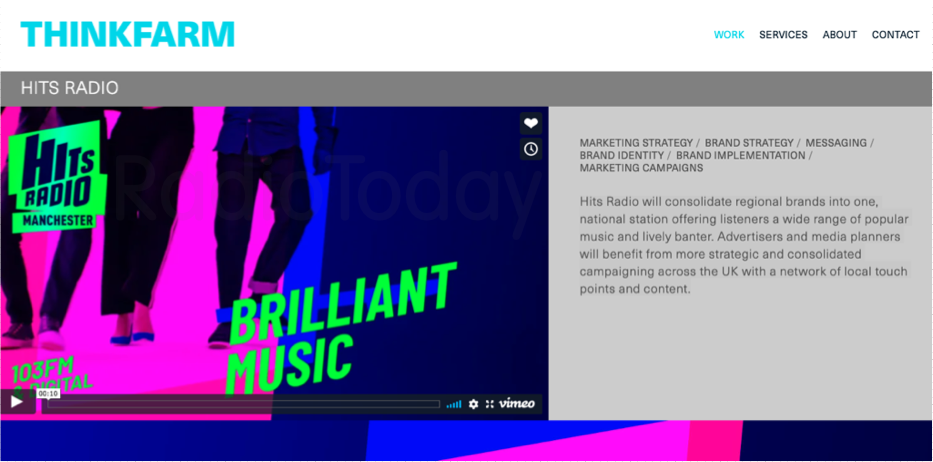 Bauer launched the Hits Radio brand in Manchester last year but at the time said there were no current plans to rebrand any other of the 19 stations in the "Hits Radio Network" – which includes Hallam, Metro, Free, Clyde, Rock FM, and Radio City.

Radio stations in the network recently introduced a top of hour ID saying they are part of the Hits Radio Network.

Thinkfarm boasts: "Our clients choose to work with us because we are experienced creative thinkers, marketing strategists, producers, designers and media experts".

RadioToday's take

The link to this website was shared on social media on Thursday morning but it appears the page has been active for some time.

So whilst this appears to 'leak' Bauer's plans for a national roll-out of Hits Radio on FM, we understand there are no imminent plans for any such announcements. The industry can see a long-term plan for Hits Radio but we predict any announcements might have been put on hold pending Bauer's Hold Separate situation with its new stations.

Posted on Thursday, April 11th, 2019 at 10:58 am by Roy Martin