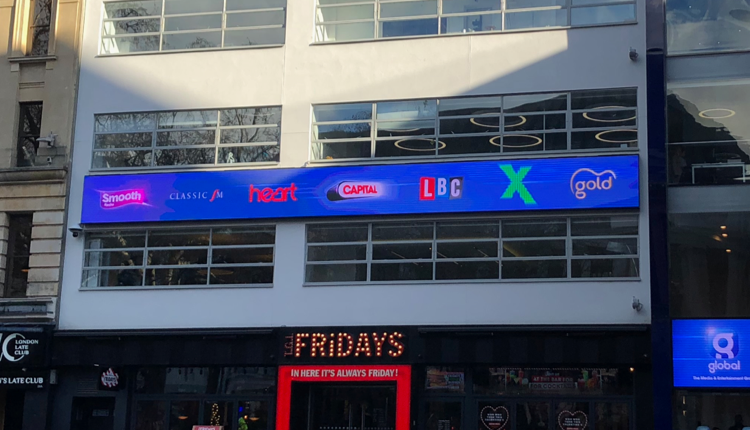 Global's acquisition of Exterion Media cleared by the CMA

The Competition and Markets Authority has approved the acquisition of Exterion Media by Global.
Global will now move forward with the full launch of its new Outdoor division, following the simultaneous purchases of Primesight and Outdoor Plus in September 2018 and Exterion Media in November 2018.

The addition of the Exterion portfolio gives Global some big titles – Global is now a market-leading outdoor company in Ireland, France, The Netherlands and Spain as well as one of the largest outdoor advertising companies in the UK & Europe, and the largest commercial radio company in the UK.
Global's new combined outdoor assets include the Transport for London (TFL) advertising contract for London Underground and over 1,500 rail stations, including all four metro systems – Newcastle, Liverpool, London and Glasgow – the largest supplier of bus advertising in the UK, with more than 36,000 buses, and major airport advertising partnerships including Glasgow, Manchester, Stansted and Gatwick airports.
Global also has a substantial UK roadside presence of both digital and classic sites, including some of London's most iconic premium digital sites. All told, Global has over 250,000 outdoor advertising points across the UK.
The integration of the three companies into Global is not expected to affect the radio division and should be complete by the autumn.
Stephen Miron, Group CEO, Global, said: "We are delighted that our acquisition of Exterion Media has now been formally approved by the CMA. Exterion, together with our recent purchases of Primesight and Outdoor Plus, will enable Global to make a huge impact in the outdoor market.
"As we have demonstrated over the last 11 years with our market-leading radio business, we're looking forward to bringing great innovation into the outdoor sector for advertisers as well as our new franchise and landlord partners."
Ashley Tabor OBE, Founder & Executive President of Global, said "Every few years, it's important for ambitious businesses to take their next large steps towards growth and to ensure everything they are currently doing is still right and fit for purpose.
"Our significant move into Outdoor, at scale, shows the level of ambition and focus we have on creating mass advertising platforms that complement our existing portfolio. I want to congratulate the senior team at Global for completing these acquisitions, and welcome our new outdoor colleagues into the Global family."
Created on Tuesday, April 16th, 2019 at 2:27 pm