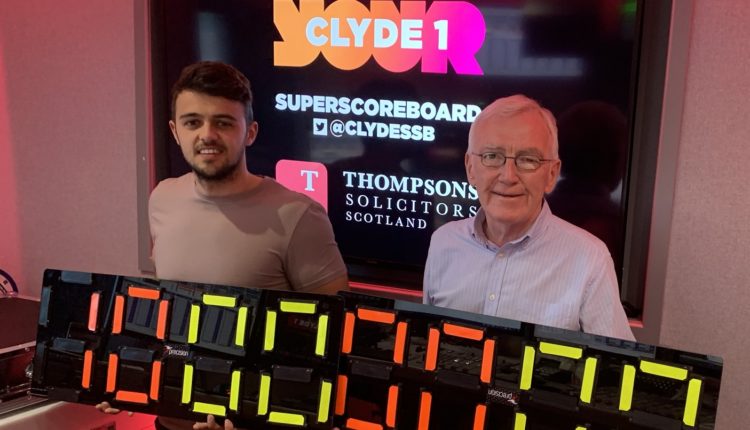 Clyde 1's Superscoreboard team are celebrating reaching 10 million podcast downloads this season alone.
The football phone-in radio show has been on-air for 44 season with radio coverage of Scottish football and the podcast has steadily grown in size and status, peaking at 81,000 downloads in a day on 31st March.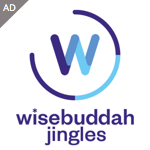 The second most popular podcast was on the day that Brendan Rodgers left Celtic which reached 78,000 downloads and was also the largest day for live online streaming with four times the normal level of audience.
Presenters Gordon Duncan and Hugh Keevins are regularly joined by well-known football pundits including Roger Hannah and Mark Wilson to debate topics with listeners who call in to have their say on Scottish football.
Gordon Duncan said: "This season has had so many twists and turns so it is fitting that this is the one when we hit an incredible 10 million podcast downloads and to achieve that in a single football season is just staggering.
"From Gerrard arriving to Rodgers departing and then Lennon returning, Celtic on the brink of a historic treble treble and a much improved Rangers snapping at their heels, it is fair to say it has been a rollercoaster.
"I want to say a special thank you to all our passionate football audience who download the podcast across the world and to have achieved 10 million before the season is even over is incredible."
Hugh Keevins added: "It has been quite a season and 10 million is an amazing number and achievement for the whole team. It has been interesting – as always – to get the views and feedback of the callers to the show and we look forward to continuing the debate and banter for many seasons to come."
Graham Bryce, Group Managing Director for Bauer Radio, said: "Congratulations to the whole Clyde 1 Superscoreboard team for an amazing achievement of 10 million podcast downloads in a single football season. After 44 continuous years broadcasting, it is great to see how the show continues to evolve and embrace new technology and opportunities.
In a world where 24-hour access to global media is the norm, radio must keep up in order to stay relevant. These figures show that listeners are embracing new technologies as fans from across the world listen and ensure the show remains the go to place for the latest football news.
"The week night show has 200,000 listeners every week** an amount that could almost fill Hampden Park 4 times over! So, it is also clear to see the passion for football in the West of Scotland is greater than ever, which is ensuring that the show is going from strength to strength."
Superscoreboard is on Clyde 1 weekdays from 6pm to 8pm as well as Saturday afternoons.