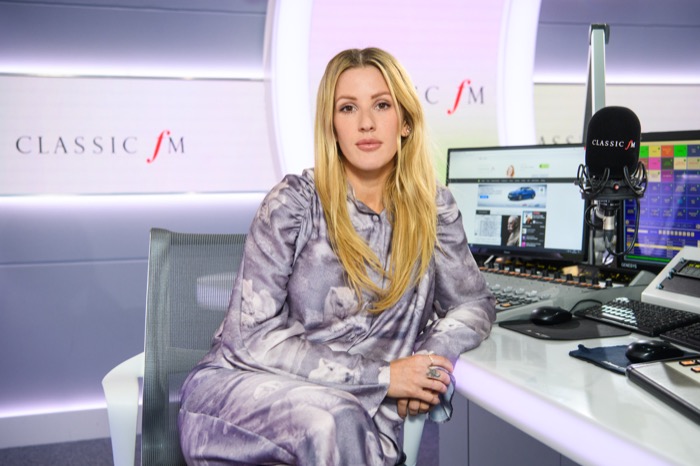 Ellie Goulding is to host Classic FM's Revision Hour on Saturday 1st and Saturday 15th June.
The show on June 1st will be The First Time she has presented a programme on Classic FM and Anything Could Happen. If you Listen Like You Do, it will focus on controlling exam panic and will feature music chosen to aid relaxation without any Explosions, including Craig Armstrong's score for the film Romeo & Juliet, music by the Italian minimalist composer Ludovico Einaudi, and 'Venus, the Bringer of Peace' from The Planets by Holst.

Ellie's second show (15th June), which is also the last in the series, will focus on the relevance of classical music to life once exams are over.
It's part of an eight-part Saturday night series with The Student Room, the online student community, and each show contains a wide range of classical music, alongside practical advice and tips for exam-takers, all related to the theme of the week. Other presenters include Vick Hope, Lewis Capaldi and Dan Smith.
Ellie might even play Your Song, and you can Listen Under The Sheets if you want to.
Ellie Goulding told RadioToday what's on her mind: "I listen to Classic FM all the time, so it's a thrill for me to present on the station that I love and admire. I've been a big fan of classical music ever since my grandfather gave me a classical album, when I was 11 years old.
At school, I found exams quite stressful and put myself under a lot of pressure, but music really helped me relax and unwind. I'm looking forward to being behind the mic for Classic FM's Revision Hour and I hope everyone enjoys the music as much as I'll enjoy presenting it."
Sam Jackson, Classic FM's managing editor, added: "As one of the most successful female artists of her generation, we are hugely excited to welcome Ellie to the Classic FM family. It's fantastic that she's an avid listener to the station already, and that she shares our passion to demonstrate the relevance of classical music to everyone. I'm sure our existing audience will love her, and I'm also convinced she'll introduce lots of new listeners to the joys of classical music."
You don't have to be Sixteen to listen, as it is aimed at all students.
It's easy to put travel news on your radio station, from £25 a month for online stations. See
RadioTravelNews.com
for details and same day set up.