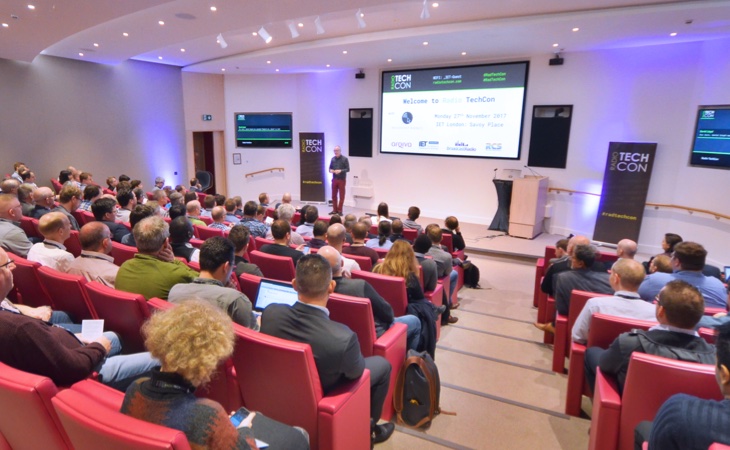 Radio TechCon has released the contents of its Radio Technology Masterclass for free.

'An Introduction To Broadcast Engineering' takes users through a virtual masterclass day, with videos covering how to build a studio, what equipment to choose, how central technical areas work, an overview of transmission, and internet and coding for radio stations.
Each video is around 20 minutes long. The presentations feature industry experts from the BBC, Global, Bauer, Arqiva and Ofcom among others, and were filmed during Radio TechCon's Radio Technology Masterclass in July 2019.
Aradhna Tayal, from organisers TBC Media Ltd., says, "We had a wonderful day introducing broadcast engineering and technology careers to anyone who was interested in the technical side of radio and audio. We want to share the valuable training and insights as widely as possible."
"We're passionate about building the skills of aspiring broadcast engineers, as well as showcasing the work of those already working in the industry. We hope these online resources will help to attract newcomers to our industry, as well as providing a refresher for those already working in radio technology."
The videos can be accessed here and are suitable for complete beginners, as well as those already working in industry who need a reminder of the basics of each part of the transmission chain.
Radio TechCon's Radio Technology Masterclass was a training day aimed at supporting newcomers to the industry. It was run and supported by the organisers of Radio TechCon, which will return in November 2020.
---
Posted on Monday, February 24th, 2020 at 11:58 am by Roy Martin
---