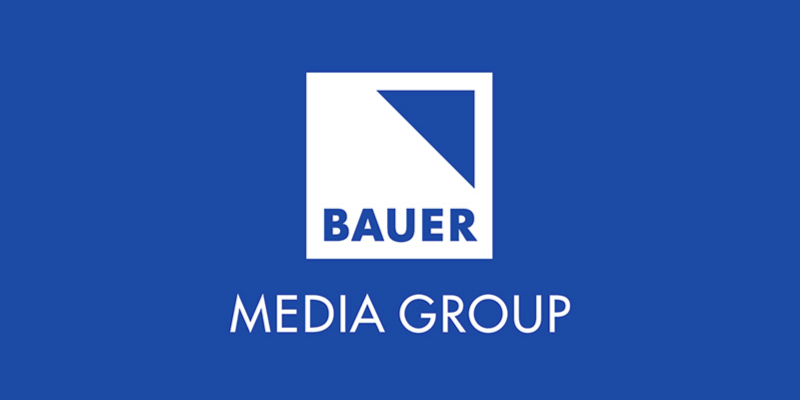 Bauer has requested two new Approved Areas with Ofcom for the South of England and South West of England.
The request has gone to consultation but Ofcom says it is minded to approve it.

Bauer wants to create two new approved areas for 12 of its FM local radio stations in the South West of England and 12 in the South of England. Most of the stations are new to Bauer having been purchased in 2019 and survived an investigation by the CMA.
Ofcom has already created Approved Areas but groups such as Bauer can ask for their own boundaries. Global did this in 2018 prior to creating larger Heart and Capital stations.
The "South West England (Bauer)" proposed approved area includes these stations:
• Bath (The Breeze)
• Bridgwater & West Somerset (The Breeze)
• Bristol (Sam FM)
• Bristol (The Breeze)
• Cheltenham (The Breeze)
• Cornwall (Pirate FM)
• Shaftesbury (The Breeze)
• Swindon (Sam FM)
• Torbay (The Breeze)
• Warminster (The Breeze)
• Weston-super-Mare (The Breeze)
• Yeovil (The Breeze)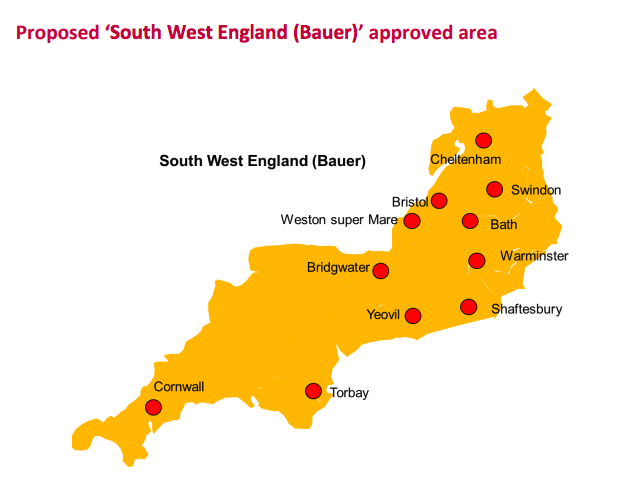 This combines most of the Ofcom 'West of England' approved area with a small part of the Ofcom 'Central' approved area (specifically, the county of Gloucestershire).
Ofcom's preliminary view for the South West says:
• Gloucestershire forms part of the 'ITV West' region and is therefore consistent with our general approach of approved areas broadly matching ITV regions.
• We accept Bauer's argument that listeners in Gloucester are, in terms of cultural affinity, generally more likely to look towards Bristol (in Ofcom's west of England approved area) than Birmingham (in Ofcom's Central approved area).
• We note that Gloucestershire sits in the UK Government's 'South West' region rather than its 'Midlands' region.
• We approved a very similar request last year from Global Radio, which saw the area served by the Cheltenham & Gloucester licence added to the existing Ofcom West of England approved area (minus the counties of Hampshire and Dorset) to create a new approved area ('South West and West Country') for each of Global's stations in that region.
The "South of England (Bauer)" proposed area includes these Bauer stations:
• Alton & Haslemere (The Breeze)
• Andover (The Breeze)
• Aylesbury (Mix 96)
• Basingstoke (The Breeze)
• Bournemouth (Fire Radio)
• Chichester (Spirit FM)
• Newbury (The Breeze)
• Reading (The Breeze)
• Salisbury (Spire FM)
• Solent (Wave 105)
• Surrey & North East Hampshire (Eagle Radio)
• Weymouth & Dorchester (Wessex FM)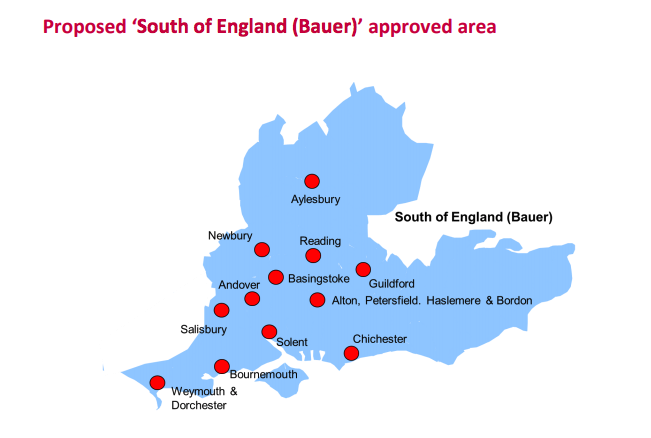 This merges most of the Ofcom South of England approved area with parts of the Ofcom West of England approved area. In particular, the proposed new Bauer approved area adds Hampshire, the Isle of Wight, the Salisbury area of Wiltshire and most of Dorset, reflecting the licensed areas of the stations it owns in those areas. The proposed new approved area excludes Northamptonshire, which is part of the Ofcom South of England approved area.

Ofcom's preliminary view for the South says:

• The proposed new approved area more closely matches ITV's 'Meridian' region and is therefore consistent with our general approach of approved areas broadly matching ITV regions.

• We accept Bauer's argument that there are some common listener affinities along the south coast of England (for example, between the coastal areas of Hampshire and Sussex).

The above lists do not mean all stations will share programmes or rebrand to a single name in each area – but it does give Bauer the ability to do so, albeit with enhanced local news.

Ofcom says: "We are minded to approve Bauer's requests, but are seeking views from interested or affected parties before making our final decisions."

The consultations close on 4 June 2020.

Posted on Thursday, May 7th, 2020 at 11:45 am by RadioToday UK