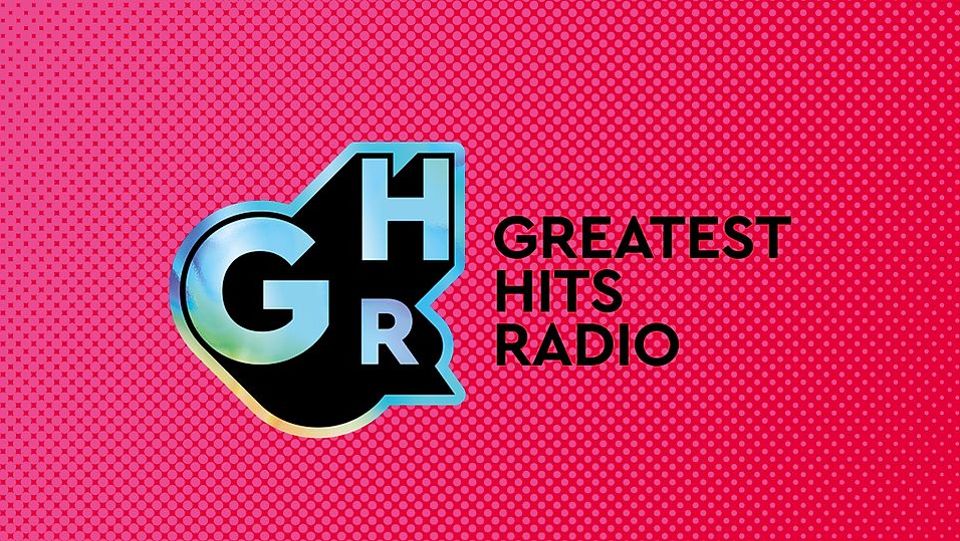 Dozens of radio presenters said their final goodbyes on Friday morning after years of hosting local breakfast shows.
The changes are being made to make way for Bauer's Greatest Hits Radio brand taking over many local radio services next week.
We've seen many messages on social media from presenters and listeners marking the day, too many to list in one article. We started highlighting some of the tributes but we'd end up missing more than we'd feature.
So radio historian David Lloyd has created an audio montage to remember just some of those presenters moving on before being replaced by a national breakfast show:
2020 and another slew of stations reach the end of the road, as national radio brands become bigger. This time, Bauer incorporate more of their new acquisitions into their branded world after a journey which, thanks to the competition authorities, has been more protracted than any sane person would have wished.
The arguments in favour of the brand and networked approach are well-rehearsed, and we all appreciate that the future of radio in a broader audio world – not least with the economics of COVID around us – is a very different picture, and it is dangerous to imagine that everything can carry on in the way it did in previous generations.
Nevertheless, for the human beings involved, the closures are hugely sad. Some of the individuals have new radio homes – others do not. But in this series of hugely professional and thoroughly authentic farewells, you can hear the pain.
Economics aside – as I do not have access to their accounts – some of these operations have proven that local radio can have a place – most evident in smaller proud communities where its is well run by a committed team.
The overheads of these stations will fall, national revenues will grow and one imagines, local revenues may fall. In some cases audiences may rise, and in others they may fall. It remains to be seen whether Bauer will feel in five years' time that each of the moves were wise for the organisation overall. In smaller broadcast areas, particularly, where reach was high, yet overall audience volume (and thus national revenues) will never be huge owing simply to the TSA size, the balance of all these factors- taken together with the growth in overall brand might – is an interesting one.
Wishing our friends at #SpiritFM #Chichester all the very best. On behalf of our #WestSussex Stagecoach colleagues we thank you for entertaining us since 1996!@iancrouch_radio @StuartMcGinley @milly_luxford pic.twitter.com/4PpT4NTxd0

— Stagecoach South (@StagecoachSouth) August 28, 2020
Last ever show on Minster FM done!@Laura_Castle was a class act and the messages we had were amazing, we cried over every one of them ?

Good luck to the @GHRYork team who will be taking over from Tuesday ?

As for what's next…

"Never say never again" pic.twitter.com/BoDNkqIdBT

— Minster FM Breakfast Show (@BenMinsterFM) August 28, 2020
It's my final day at Mix96 and this morning's Ben and Nia Breakfast Show (without Ben) is a celebration of the last 5 years and so I've dug deep in to the archives! From my first day to my final day, I've loved every minute. Thank you for listening! ?? pic.twitter.com/SRHMhIeazn

— Nia Visser (@niavee) August 28, 2020
.@Ofcom allowing @Rutland_Radio (where I spent ten, amazing years) and many others like it countrywide to disappear is a national DISGRACE. ?
And SHAME on soulless companies like @BauerMedia with NO interest in LOCAL radio. ???
Good luck @RobPersani in whatever you do next.??? https://t.co/RJvtnMce6n

— Graham Wright (@RadioGraham) August 28, 2020
17yrs ago I joined a team launching a radio station in Barnsley and on 5/10/03 Dearne FM was born! This week it comes to and end & will become Greatest Hits Radio, a new chapter with great presenters!

Thanks for the break, 3 happy years on Breakfast & for the life-long friends! pic.twitter.com/3tJrdNljf9

— Steve White (@SteveWhiteRadio) August 27, 2020
It's my last show on #KLFM today, and I would love to have as many people texting and calling as I can, so if you fancy it, 3 – 7 ? #Radio pic.twitter.com/BuiF1V3Lx0

— Ben Norris (@Benjfnorris) August 28, 2020
When I first started visiting Salisbury in 1999 and was told that the city had it's own radio station, I said "what, little Salisbury?!"

My experience of local radio was Capital FM with Chris Tarrant, Steve Penk and the Flying Eye! Where I lived in Thamesmead… #spirefm pic.twitter.com/DDOeHfhN10

— Simon Ward Photography (@SimonWardPhoto) August 28, 2020
I wouldn't be where I am today without Signal107.

To see that station sign off today is heartbreaking…but it only hurts because it was so special.

My time there from 2011 to 2014 was full of hard graft and too many laughs to count. Would do it all again tomorrow! ❤️ pic.twitter.com/Mp1MFejaIQ

— Tom Campbell (@TomCampbell) August 28, 2020
I've worked in radio almost 38 yrs. I've lived my childhood dream. I've been VERY lucky. To those doing a last show today on many much loved stations across the UK during this evolution I wish you all the very best for your future. Be strong & be proud of what you achieved x

— Carlos (@carlosradioguy) August 28, 2020
New audio – @NickHancock and @willsmithyorks at Stray FM Harrogate (Aug 28th 2020). Thanks to Christian Spooner.#aircheck #radio pic.twitter.com/3UXxwkciDz

— Aircheck Downloads (@airchecks) August 28, 2020
New audio – @niavee at Mix 96 Aylesbury (Aug 28th 2020).#aircheck #radio pic.twitter.com/BxkNV3Ueva

— Aircheck Downloads (@airchecks) August 28, 2020
New audio – @adammorris85 and Morning Matt at Eagle Radio Surrey & East Hampshire (Aug 28th 2020). Thanks to @harrissn#aircheck #radio pic.twitter.com/WKrfFk7ZrB

— Aircheck Downloads (@airchecks) August 28, 2020
New audio – @djandylawson at Wish FM Wigan & St. Helens (Aug 28th 2020). pic.twitter.com/oMlLpehZQe

— Aircheck Downloads (@airchecks) August 28, 2020
New audio – @MattMunroe_dj at Tower FM Bolton (Aug 28th 2020).#aircheck #radio pic.twitter.com/rCjDs9gbM0

— Aircheck Downloads (@airchecks) August 28, 2020
New audio – Helen Wakefield at Wire FM Warrington (Aug 28th 2020).#aircheck #radio pic.twitter.com/VeYttLBujh

— Aircheck Downloads (@airchecks) August 28, 2020
New audio – Dave Johnson at Signal 2 Staffordshire & Cheshire (Aug 28th 2020).#aircheck #radio pic.twitter.com/nCEOPKRQ5q

— Aircheck Downloads (@airchecks) August 28, 2020
New audio – @blokeonradio at Pulse 2 West Yorkshire (Aug 28th 2020). #aircheck #radio pic.twitter.com/Z61jm2gluE

— Aircheck Downloads (@airchecks) August 28, 2020
New audio – @dickydodd at Signal 107 North Worcestershire (Aug 28th 2020).#aircheck #radio pic.twitter.com/3XVq5Hhb4o

— Aircheck Downloads (@airchecks) August 28, 2020
Need a new or improved logo for your radio station? Visit OhMy.Graphics and see how awesome you can look.

Posted on Friday, August 28th, 2020 at 2:13 pm by Guest