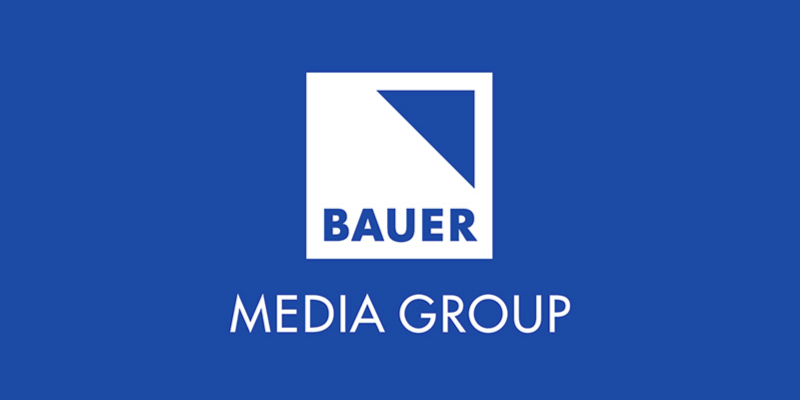 Bauer has restructured some of its management team ahead of a September relaunch for the Hits Radio Brand Network.
A handful of bosses from their acquired groups are moving to new roles, whilst others are leaving the business.

The changes come in regional sales, station leadership and creative development.
RadioToday has just revealed that Carol Edwards, CEO of Celador Radio, is leaving the company.
Here's a list of the new appointments:
Group Sales Director, North East and CFM – Andy Amesbury (from Wireless Group)
Station Director, Pirate FM – Mark Peters (from UKRD)
Station Director, Lincs FM – Keith Briggs (from Lincs FM)
Station Director, Swansea Sound – Kath Lord Green (from Wireless Group)
Regional Commercial Director – South, and MD Wave 105 – Martin Ball (Current Wave MD)
Sales Director, Leeds – Martin Smith (from Wireless Group)
Group Sales Director, East Yorkshire – Sam Earnshaw (from Wireless Group)
Group Sales Director, North Yorkshire – Roger Cutsforth (from Wireless Group)
Regional Sales Director, North/East Yorkshire, North East/CFM – Iain Fowler (from Wireless Group)
Head of Creative – David Monk (from Wireless Group)
Content Director, Lincs FM – Rob Wagstaff (from Lincs FM)
Regional Content Director, South – Andy Shier (already with Bauer at Wave)
Head of Digital News – Chris Maskery (from UKRD)
Graham Bryce, Group Managing Director – Hits Radio Brand Network, told RadioToday: "We're pleased to have such a strong team in place as we embark on our next chapter and proud of the exceptional talent we have been able to appoint into senior roles from the acquired businesses.

"Sadly, a number of valued colleagues will be leaving us as a result of these changes through no fault of their own – they have excelled during the toughest of times. I'd like to praise those individuals for the contribution they have made – to their local communities, to listeners, to the radio industry and to our business. Their passion and commitment over the years has been greatly valued. We have had to make some tremendously difficult decisions, in a difficult environment, to equip our business for the future.

"On behalf of listeners and the whole Bauer team, we'd like to sincerely thank those leaving for their hard work and professionalism, their contribution to the business has been outstanding and provides the foundation from which we can grow the network going forward."

It's easy to put travel news on your radio station, from £25 a month for online stations. See

RadioTravelNews.com

for details and same day set up.

Posted on Thursday, August 20th, 2020 at 3:05 pm by Roy Martin