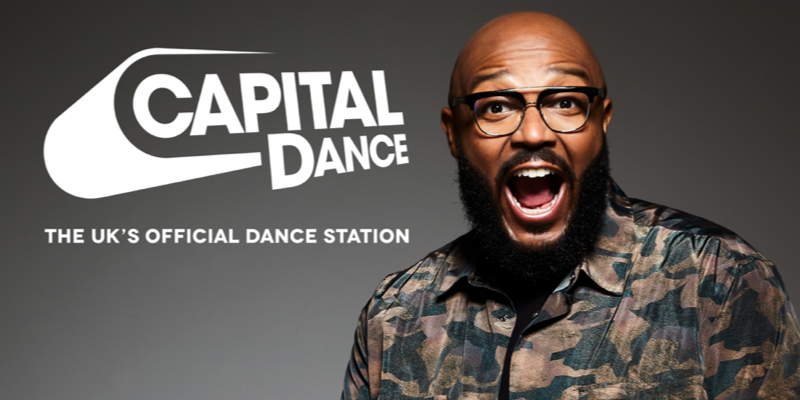 Capital is launching Capital Dance on DAB across the UK and has poached MistaJam from BBC Radio 1 to launch it – today – RadioToday can reveal.
MistaJam, who resigned suddenly from the BBC last week, will host Tuesday to Saturday Drive on Capital Dance and the Capital Weekender, Friday and Saturday from 7pm on both Capital and Capital Dance.

The new station launches today at 4pm on the Digital One multiplex.
Capital's Coco Cole joins Capital Dance as the host of evenings, Monday – Thursday from 7pm. Coco will also host Friday & Saturday nights on the all-new Capital Weekender show with Ministry of Sound from 10pm.
Rio Fredrika is the only other presenter announced for the station so far, and will host Monday Drive.
Capital Dance's playlist will include tracks from the likes of Disclosure, MK, Jessie Ware, Love Regenerator, Calvin Harris, Martin Solveig, Peggy Gou, Paul Woolford, The Blessed Madonna, Disciples, Duke Dumont, Jax Jones, Aluna and Armand Van Helden.
It joins Capital UK, Capital XTRA and Capital XTRA Reloaded on the national digital radio multiplex.
MistaJam said: "I'm really excited, honoured and privileged to start a brand new chapter in my career with the Global family, launching the UK's first ever official 24 hour dance music radio station, Capital Dance, and taking the reins of the all new Capital Weekender show to make it the biggest dance music show in the UK.
 
"Capital Dance will become THE official destination for all fans of the very best in dance music – home to the biggest dance records right now as well as classic dance bangers, plus we'll be helping to create the dance superstars of tomorrow.
"The Capital Weekender show is a radio institution, and I'll be starting the weekend on the UK's no.1 hit music station and on Capital Dance with the absolute biggest dance tunes out there – the soundtrack to your weekend rituals just got bigger! 
 
"To be asked to launch Capital Dance and the all-new Capital Weekender really is the pinnacle of my 15 years of broadcasting to date. It's a dream come true to join the amazingly talented and massively inspirational Coco Cole, and the exceptional Rio Fredrika.
 
"No other collection of genres has the power that dance music has to universally unite, energise and uplift people. I'm truly grateful to share that vision with the team at Capital and Global and to be able to bring these vibes to the nation in my new home. I can't wait to get started!"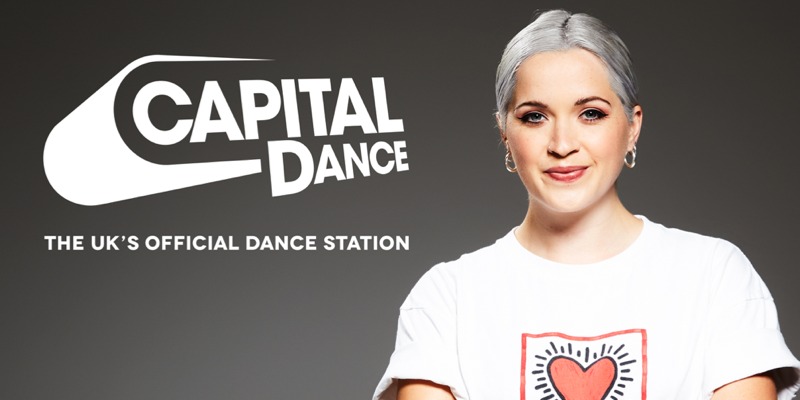 Coco Cole said: "I am beyond excited for what Capital Dance is going to bring to people's everyday lives. 2020 needs more joy, more positive energy and more dancing, so we're making that our mission!"

James Rea, Director of Broadcasting at Global, told RadioToday: "Capital Dance is a brilliant addition to the Capital brand, opening it up to a whole new set of music and dance genres, fronted by one of the biggest personalities and most esteemed figures in dance music.

"We're delighted to welcome MistaJam to the Global family both on Capital Dance and on the Capital network for the all new Capital Weekender show on Friday & Saturday nights at 7pm."

RadioToday's take

After a quiet summer, it seems the games are returning to the radio industry, and what better way to kick it off than with a high-profile poach from the BBC by the UK's biggest commercial broadcaster.

The move comes after BBC Radio 1 announced the launch of Radio 1 Dance, which will only be available as an online stream when it launches on October 9th.

Was Capital Dance part of the bigger plan, to fit alongside Heart Dance? Or is this another classic Global move? Radio 1's announcement about Radio 1 Dance was on September 17th. MistaJam resigns on the 23rd, Capital Dance announced and launched on October 1st. Plenty of time to build a radio station, sign contracts and make an amazing launch video, I'd say. 🙂

Either way, it's certainly a jammy move for Global and one which can only help attract more young listeners back to (commercial) radio.

Posted on Thursday, October 1st, 2020 at 12:00 pm by Roy Martin