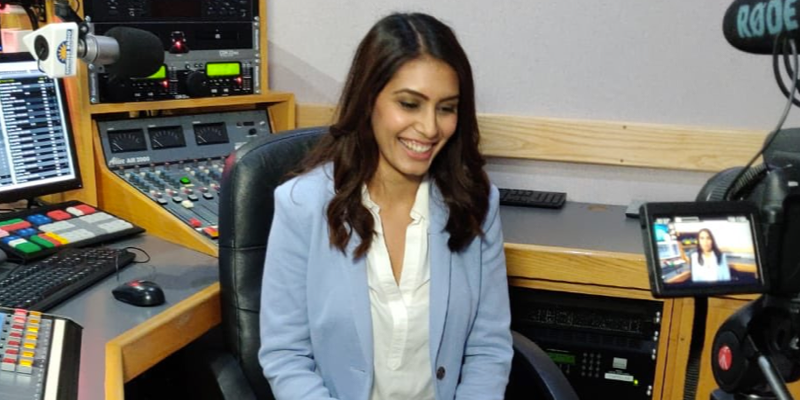 https://twitter.com/AnilaDhami
Sunrise Radio has hired presenter and journalist Anila Dhami to host a new current affairs show.
The new weekly programme starts on Sunday 1st November 2020 with the television host and marks a return for a current affairs show to the station.
Tony Lit MBE said, "Sunrise Radio has always been the voice for British Asians over the past 31 years and with the challenges being faced here in the UK and Worldwide, I feel that it's important that Sunrise keeps our listeners informed and also gives them a platform to share their opinions.
"It has never been more important than at the present, that we have our say and make our positive contributions to these on-going challenges. As a result have I made the decision to bring back a current affairs programme called, 'Anila Dhami on Sunday' which will be hosted by the very talented Anila Dhami, her CV is more than impressive including Channel Five News, BBC, ITV and The Telegraph.
"I am sure with her unique journalistic instinct and calm persona, she will bring out the best in moderating any debate and asking her in studio guests the questions that the nation is wanting to be asked of politicians , medical professionals, business and community leaders, and most importantly giving you our audience a say in proceedings with the opportunity to call in live and message the studio with your thoughts and opinions every Sunday between 10 am and 12 noon."
?Join me on my new show every Sunday! Debates, interviews, paper reviews & your calls/msgs with ???? opinions on issues! A platform for real voices & issues that affect British Asians – serving the community on the UK's No1 commercial Asian radio station @ThisIsSunrise pic.twitter.com/XRuB78O6M8

— Anila Dhami (@AnilaDhami) October 26, 2020
Anila Dhami added: "Journalism has never felt more important and of service than it does today during this historical moment of the coronavirus pandemic, when people are looking to journalists for information.

"I am really excited about hosting this program which will truly serve the British Asian community through its informative content, relevant interviews, and interactive approach where people can call, message and WhatsApp to really have their voices heard on the issues of the day that matter to them – ultimately providing people with a platform and strengthening the voice of the British Asian community."

'Anila Dhami on Sunday' launches this coming Sunday 1st November at 10am to 12noon and will run every week.

Need a new or improved logo for your radio station? Visit OhMy.Graphics and see how awesome you can look.

Posted on Thursday, October 29th, 2020 at 1:32 pm by RadioToday UK