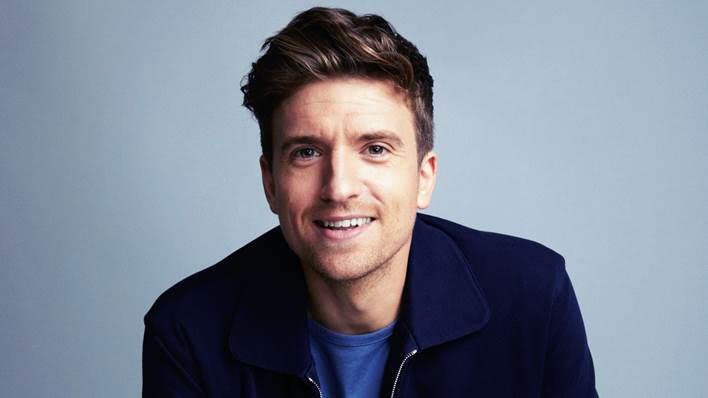 BBC Radio 1 is changing its schedule for 2021 with Greg James going five days a week and five new presenters joining the line-up.
The news comes as Dev, Huw Stephens and Phil Taggart are set to leave the network in December.

In addition, Adele Roberts will move from Weekday Early Breakfast to Weekend Breakfast, whilst Arielle Free will become the new host of Radio 1 Dance and Radio 1's Early Breakfast, moving from her current role as host of Weekend Early Breakfast.
Greg moving to five days a week is a U-turn on a decision made in 2018 to start weekends on a Friday morning, with Nick Grimshaw going Monday to Thursday only when he hosted Breakfast.
Early Breakfast on Fridays will become a brand new show to try new presenters, with a different host each month.
The first to take on the rotation will be Joel Mitchell, followed by Mollie Finn and Fee Mak in subsequent months.
Joel, who has previously presented on BBC Radio Leeds, and Fee, who hosts the drivetime slot on London's Westside Radio, both hosted their first ever show on Radio 1 in 2019 when they were selected from over 1,100 applicants to take on a guest slot on the station over the festive period.
Mollie will take on the slot as her first job in radio after previously volunteering as a presenter at Bournemouth University's student station Nerve Radio, following in the footsteps of Radio 1's Greg James who hosted his first show on Radio 1 the day after graduating from university.
Two brand new presenters are joining, with Sian Eleri becoming the new host of Radio 1's Chillest Show and Gemma Bradley becoming the new host of BBC Music Introducing on Radio 1.
Sian Eleri, who hails from Caernarfon, currently works at BBC Radio Cymru. Like Joel Mitchell and Fee Mak, she hosted her first show on Radio 1 in 2019 after applying for the station's festive guest presenter initiative.
Northern Irish presenter Gemma Bradley joined BBC Radio Ulster in 2019 as the host of Across The Line, the station's weekly show dedicated to uncovering the freshest new musical talent. She will make her debut on Radio 1 in the new year.
QUOTES
Aled Haydn Jones, Head of BBC Radio 1, says: "This is a really exciting time for Radio 1 as we prepare to welcome the next generation of talent: Sian and Gemma are going to bring some brilliant energy to our weekend line up, and with our new Friday morning rotation we're going to be hearing from some fantastic new presenters over the coming months.
"The listener is at the heart of everything we do at Radio 1, and we look forward to introducing a fresh new schedule as we continue to deliver the entertainment, escapism and new music that our audiences know and love."
Greg James says: "I've had two years of being called a part-timer by the listeners for deserting them on Fridays so it's time I actually put a shift in and be with them all week. And in any case, I'd only be at home looking for stupid things online so I might as well go and share the nonsense with everyone tbh."
Joel Mitchell says: "I'm beyond excited to get back behind the microphone at Radio 1! Covering the Official Chart last Christmas was a really proud moment for me, and I can't wait to kick off the weekend with Radio 1's famous early morning crew in January 2021.
"Some of my favourite Radio 1 DJ's have presented the Early Breakfast slot – so it's a real honour and privilege to follow in their footsteps. Bring on 2021! Let's hope Santa drops off an alarm clock for me this Christmas…"
Mollie Finn says: "It truly is an honour to join Radio 1 on rotation. Being a part of the station that has been an inspiration and huge part of my life is a real dream come true! I'm beyond excited to get in the studio and really test my inner early bird, have some fun and hopefully not too many blunders. I'm counting down the minutes."
Fee Mak says: "I'm so grateful and gassed for this opportunity. This is something that I could've only imagined in my dreams, and now it's really happening! It's such an honour to be a guest presenter on Radio 1 for a month and I cannot wait. It's lit!"
Sian Eleri says: "I am so happy to be joining the Radio 1 team! I had the time of my life covering the incredible Phil Taggart on the Chillest Show last Christmas, so having the chance to come back and become a part of the family means everything to me. I can't wait to bring you some of the Chillest Records and mellow out with you every Sunday evening."
Gemma Bradley says: "I'm so excited to be joining the Radio 1 family. It's a dream come true. I am a massive fan of the BBC Introducing show, hosted by Huw and I am so honoured to have the opportunity to work on this iconic show. I love discovering new music and championing new artists and I am beyond thrilled to have this amazing opportunity to champion all the new artists coming through from the BBC Introducing Uploader from across the UK."
Arielle Free says: "I'm looking forward to be taking over Early Breakfast Monday – Thursday at a time when conversation and music is needed more than ever. The early morning breakfast team are a great gang and I can't wait to become the newest member come January."
Adele Roberts says: "It's truly been an honour to wake up with the wonderful early morning crew of Radio 1 for the past five and half years. I didn't think I'd last five minutes but thanks to the listeners I've loved every minute of getting to know them and I feel so lucky to have gotten the chance. Arielle is going to have the time of her life on early breakfast and I am so happy for her. I'm also super excited to start my new show on weekends, meet some new early birds and friends and begin a whole new adventure. Bring on 2021!"
Mollie King says: "I'm absolutely over the moon to be doing the afternoon show with my bud Matt. The morning Radio 1 listeners have become our friends, we really do share everything with them. Possibly too much…! I can't wait to hang out with the afternoon crew now and get to know them just as well! And more importantly, let's see if Matt recognises me not sat there at 6am in my hair rollers."
Matt Edmondson says: "I'm excited about our afternoon move for two reasons – the first is that we get our weekend lie-ins back (I'm a notorious late night party animal), and the second is that I now get to listen to my favourite breakfast show five days a week. Mol and I can't wait to bring our show to the afternoons!"
It's easy to put travel news on your radio station, from £25 a month for online stations. See
RadioTravelNews.com
for details and same day set up.