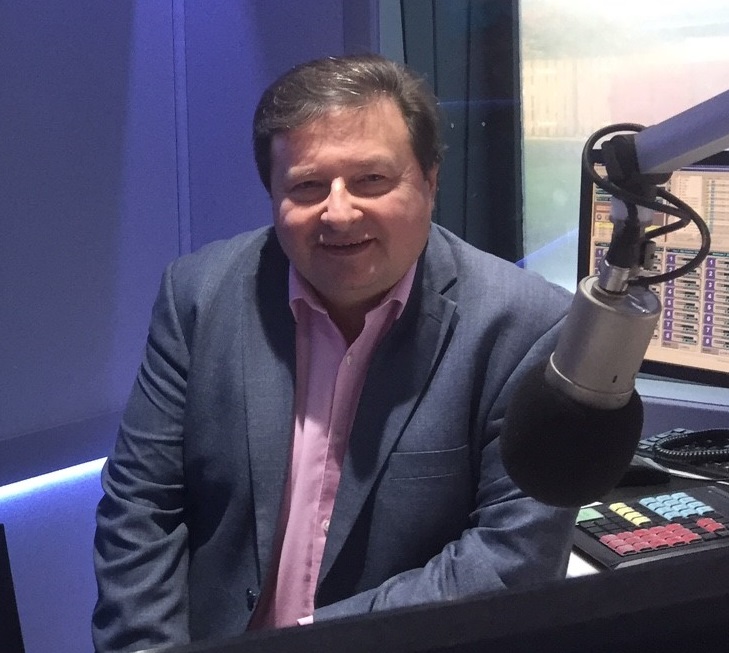 He's been at the station since it launched and now, 40 years later, Ally Bally is leaving Radio Tay.

Ally first walked through the doors of the station whilst it was still under construction in August 1980 before the station went on air in October when he was a part-time weekend presenter.
In 1981 he joined the station full-time as a sales executive but was determined to get behind the microphone and in September 1981 he took over the Breakfast Show from Mark Goodier.
Ally said: "Although this year has been challenging for everyone, it has allowed me some time for reflection on what an amazing career I've had with Tay for the past 40 years. With this in mind, and with so many great memories under my belt, I feel it's the right time for me to take on something new.
"When I first joined the station at its inception 40 years ago, I never could have imagined the journey that lay ahead and the amazing opportunities that it would bring, from interviews with Sir Rod Stewart and Dame Shirley Bassey through to Doris Day and Ricky Ross.
"I have also had the chance to broadcast from Hong Kong and Jamaica however as well as some amazing experiences there have also been incredibly difficult challenges such as covering the devasting Dunblane massacre."
During his time at Radio Tay, Ally secured won a Sony for best UK local radio presenter when he was the host of the Breakfast Show throughout the 1980s.
He also held the positions of Programme Director and Managing Director as well as Regional Managing Director-Scotland North (Tay, Northsound, MFR).
Graham Bryce, Group Managing Director for the Hits Radio Brand Networks, said: "Ally has played a key role in the success of Radio Tay since the station was established more than 40 years ago.
"Much of Radio Tay's success over the last 40 years, in no small measure, is down to Ally's dedication, hard work and energy. We would just like to thank him for everything he has done for the station and what he has given to local listeners who we know will miss him.
"We wish him every success in the future and know that the station will be a much quieter place without his infectious personality."
Alley's final show will be on Sunday 27th December 2020 10am-1pm and his replacement will be announced in due course by Bauer.
---
Posted on Wednesday, December 16th, 2020 at 6:25 pm by RadioToday UK
---