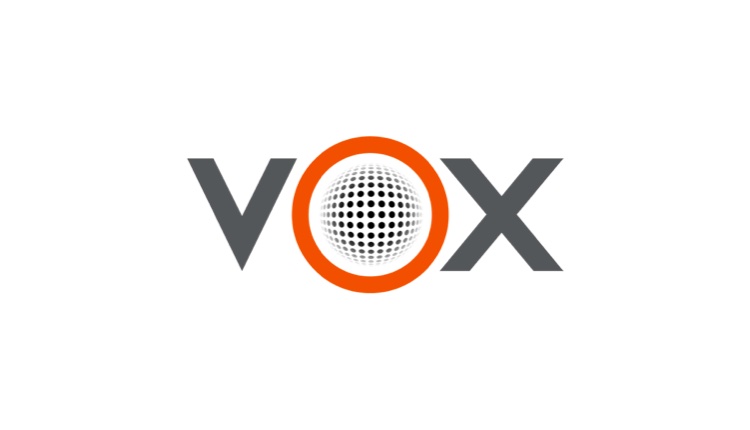 The shortlist for the VOX Awards 2021 has been announced ahead of the awards evening on November 6th.
The awards are part of an event for voiceovers and producers which takes place annually – this year at Sedgebrook Hall in Northampton.
Congratulations to everyone on the list from RadioToday.
And the nominees are..
Best Radio Commercial
Abi Phillips – for Love Island – Produced by Louise Mulroy for Global
Chris Lateano – for Old El Pason Fajita Friday – Produced by Lee Tideswell for Bauer
Gabriella Ashcroft, Ritchie Clarke & Simon White for Yorkshire Goes Dating – Produced by Rick Loynes
Gerard Fletcher – Drive Taxis – Produced by Rick Loynes
"Many Voices" – for Protect the NHS – Produced by John Calvert
Margaret Ashley – for Noveltea Drinks – Produced by Rich McCoull
Shelly Atton – for Big Drop – Produced by Ben Davis for Global
Unknown Voices – Greater Manchester Fire Service Guy Fawkes – Produced by Unknown
Best Visual Ad Campaign
Guy Harris – for People's Fibre – Produced by Dave McCall
Jo Troy – for Jagermeister – Directed by Nina Aaldering
Justine Harris – for Sure Deoderant – Produced by Recipe London
Margaret Ashley – for #AreYouListening? – Produced by Hakan Bulgurlu and Arcelik for World Earth Day
Melissa Thom – for Win With Words – Produced by Stratton Craig
Neil Didsbury – for Primevil – Produced by Neil Didsbury for Creative Life, Archant
Shelly Atton – for Leicestershire Police: Are you listening? – Directed by David Whayman, produced by William King and Liam Wadd
Tim Bick – for Fiat Christmas Tree Sensor – Produced by Nadia Crisafio for Sample, Italy
Best Use of Music in a Campaign
Gerald Fletcher – for Drive Taxis – Produced by Rick Loynes
Guy Harris – for Boom Beech – Produced by Jake Varney for Waste Creative
Jo Troy – for Bosch Powertools – Produced by Massive Talent
Keith Law – for 1st Mortgages – Produced by Keith Law and Paul Brown
Linny Jones – for Fabulosa – Produced by Adders at LBS Manchester and Karl Svenson
Tim Bick – for Fiat Christmas Tree Sensor – Produced by Nadia Crisafio for Sample, Italy
Best Female Voice Performance
Abi Phillips
Emma Curran
Hannah Melbourne
Jehanne Saaidah
Justine Harris
Luci Fish
Margaret Ashley
Michelle Campbell-Jones
Rachel Wood
Shelly Atton
Zoe Hakin
Best Male Voice Performance
Anthony Hewson
David Holmes
Drew Campbell
Ian Brannan
Ian Swann
Jack Oddie
Jo Troy
Paul Jones
Scott Joseph
Stefan Ashton Frank
Best Use of Humour
Guy Harris – for Skull Shaver – Produced by Damian Grady at Redolution
Guy Slocombe – for North Wales Tree Solutions – Produced by Fletch Sketch
Ian Swann – for Stay Home, Stay Safe – Produced by Bob Lawrence for United DJ's
Jo Troy – for Foot Locker – Directed by Another Culture Studio
Paul Jones – for Whales Goes Dating – Produced by The Wave for Bauer
Stefan Ashton Frank – for Segal Action Weekend – Produced by Paul Wright and Tom Lindsay for NBC Universal
Stevie Cripps & Gil Thom (& Unknown) – for Freshworks – Produced through Stars Agency
Tanya Rich – for Greggs – Produced by Rich at the Green Room
Best Character Performance
Guy Harris – for Fast Blast Solutions – Produced by Rick Loynes
Hannah Lloyd – for The Owl That Was – Written by Jessica Sinalir, Directed by Peter Beeston for Cornucopia
James Smilie – for Once Upon a Time in Zombieville – Produced by Big Mouth Audio for BBC
Kimberley Parker – for HSBC – Produced by Joe Higgins at Edicis
Klemens Koehring – for Boinihi: The Ki Codex – Produced by Simon Mesnart for Simon Says Play!
Luci Fish – for Magnificent Trufflepigs – Developed by Thunkd
Paul Jones – for Edinburgh Dungeon – Produced by Carl Woods for Bauer
Shelly Atton – for Nova Jones – Produced by Jam Media for BBC
Best Retail
Dan Pye – for Asda – Produced by Mood Media
Darren Altman – for Spar Budweiser – Produced by Matt Moore for KVH Studios
Guy Harris – for Ambrosia – Produced by Nick Bewes at KVH Studios
Ian Brannan – for Nisa King Pot Noodles – Produced by Toby Huggins at KVH Studios
Ian Swann – for McDougals Flour Pancakes – Produced by Toby Huggins at KVH Studios
Luci Fish – for Kwik Fit Prostate Cancer UK – Produced by Matt Moore at MVH Studios
Piers Gibbon – for Spar Scones – Produced by Glenn Pinder at KVH Studios
Shirlie Randall – for Spar Pancake Peanut Butter – Produced by Toby Huggins at KVH Studios
Best Imaging
Abbe Opher – for Aluma – Produced by Unknown
Abi Phillips – for Manchester Lockdown – Produced by Tom Hall for Bauer
David Holmes – for Lanark – Produced by Graeme McKellar at Bauer Create, Scotland
Ian Brannan – for Devaweb – Produced by Chris Country Radio
Ian Swann – for United DJ's Churchill – Produced by Mark Wesley for United DJ's Radio
Jack Oddie – for McDonalds – Produced by Louise Mulroy for Radio X
Jacky Davis – for World Wildlife Fund Promo – Produced by Unknown
Tim Bick – for Castle Barmy – Produced by Jason Hook at Railway Land Press
Sayer Producer of the Year
Amy Bradley
Glenn Pinder
John Calvert
Karl Svenson
Keith Law
Louise Mulroy
Mike Moore
Nadia Crisafio
Rick Loynes
Toby Huggins

Tickets for the VOX event and awards evening are available now on this link.

Posted on Tuesday, October 19th, 2021 at 2:08 pm by RadioToday UK