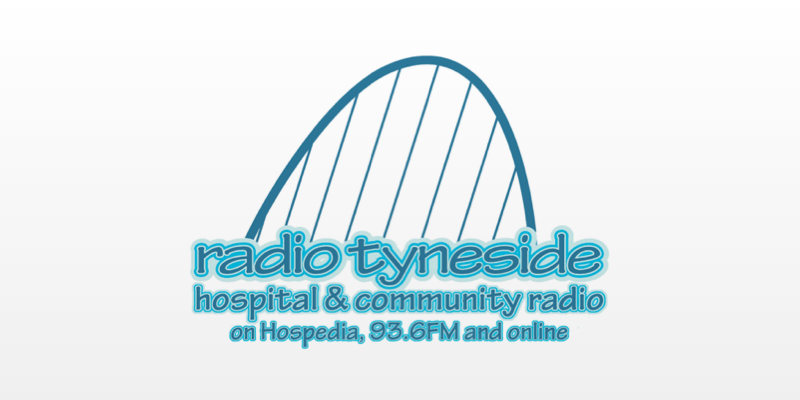 Radio Tyneside is celebrating 70 years of hospital and community broadcasting across Newcastle and Gateshead today.
The service started in 1951 as a football commentary service for patients in the RVI. Over the years it became an evening and weekend service of music, requests and information for the patients in hospital.
In 2018 the station was awarded an FM licence to extend its service to the general public promoting health and wellbeing.
The organisation is a charity and has 40 volunteers broadcasting around the clock.
Former volunteers include consultant Paul Robinson, Radio 4 producer Paul Bajoria, Heart North East presenter Emil Franchi, Pulse journalist Henry Winter and BBC Newcastle's Tamsin Robson.
Celebrating 70 years of broadcasting to the hospitals of Newcastle and Gateshead and now the community on 93,6fm. pic.twitter.com/YUmMQd7aXB

— Radio Tyneside 93.6 FM (@radiotyneside) May 16, 2021
RADIO TYNESIDE HISTORY

It was back in early 1950 that six Newcastle United fans were sitting in a pub when they came up with an idea of broadcasting match commentaries to the Royal Victoria Infirmary which was conveniently situated just around the corner from St. James' Park.

An approach to the club resulted in a 'yes' and the first match was broadcast live in 1951 when Newcastle took on Wolverhampton Wanderers and beat them 3-1. Today, those commentaries are still broadcast but now to three hospitals in Newcastle and Gateshead.

Over the years, the station expanded and in the sixties obtained a small room above the old Rediffusion shop in the centre of the city where a weekly request show borrowing records for the requests from Jeavons record store.

In 1970, they moved into the old workhouse in the Newcastle General Hospital. Size-wise this was like a palace compared to the room they had but it did need a lot of work doing to it before it could be used for broadcasting programmes.

Fund raising took place and money was raised to convert the building and within six months the request programme moved to the General. At the same time the service was connected to the wards in the General and also to Hunters Moor and Sandringham hospitals.

A couple of years later the service was connected to hospitals 'over the water' in Gateshead. The Queen Elizabeth, Dunston Hill, Bensham General and Whickham Cottage.

Over they years these hospitals have closed and moved into an extended Queen Elizabeth. Likewise, Sandringham Hospital in Newcastle closed when the Freeman Hospital was built.

In 1973 under new management Radio Tyneside started recruiting volunteers that allowed the station to increase its broadcasting hours. By 1975 it was on air seven days a week every evening and all day at weekends.

As the years went by the volunteers worked hard to raise money and by the time of the station's 30th birthday in 1981 had raised sufficient money to refurbish its studios with state of the art equipment.

Over the next ten years Radio Tyneside went from strength to strength increasing the number of volunteers and the hours of broadcasting.

It was in 1990 that the station decided to raise £35,000 to completely gut, rebuild and refurbish its building which would include two studios.

Permission was granted by the hospital authority to go ahead with the plans. At the outset the volunteers were not too confident that this money could be raised but by the end of the year the station was 75% of the way there. It was decided to go ahead with the plans and they were helped on their way by a kind offer from local building company to do the structural work at a reduced cost.

More money was raised as the work progressed and although not all of the £35,000 was raised the station managed to achieve what they wanted and studios were ready by September 1991, allowing time to redecorate and train the staff in time for the 40th birthday celebrations in October. The official opening of the refurbished studio centre was performed by Simon Bates in February 1992.

The next big event in the history of Radio Tyneside came in early 1997 when the station was invited by the Radio Authority (now OFCOM) to run an experiment of broadcasting hospital radio to the patients and staff via an AM transmitter.

The experiment got up and running in the November and it was also the start of 24 hour broadcasting by the organisation and was made possible by purchasing a smart piece of computer technology called Myriad from a company called Broadcast Radio.

Again, an expensive period for the station, having to buy the transmission equipment and again local businesses, the WRVS and the League of Friends in the Hospitals helped them pay for it all.

The investment paid off when the Radio Authority announced the experiment had been a success and offered Radio Tyneside a 5 year licence to continue the AM broadcasts. This type of transmission was welcomed by both the patients and staff.

In October 2001 the station celebrated a milestone – 50 years of broadcasting! It arranged a weekend of special live programmes followed by a birthday party where many of the people who have been associated with Radio Tyneside were invited. There was even a taxi painted with our logo which could be seen driving around Newcastle.

The biggest change to affect Radio Tyneside took place in May 2009.

Since 1970 they had broadcast from the General Hospital but had known for a while that they were going to have to move because of the redevelopment of the hospital site.

In the March of 2009 they were offered a building situated near the rear to the RVI. A great deal of work was needed to convert the rooms into studios. Thanks to some hard work by the staff they raised money for the move and with some financial help from the Trust the building was converted and the move took place.

The move also let the station expand its service. At the time they were only heard on the wards now having new equipment, they decided to start broadcasting via the internet and found that a number of patients were listening after they went home. It also gave them the opportunity to promote a number of health-related information to a wider audience.

Radio Tyneside have covered many events over the years but its biggest, happens every September when they cover the start of the Great North Run, which happens right outside of their studios. A special studio is built each year out in the street and the coverage has been carried by other hospital radio stations plus local community stations. To be able to produce these types of outside broadcasts was only due to a National Lottery Grant which allowed them to purchase an £8000 unit which sends our signals back to the studios via Wi-Fi or 4G technology which allows them to attend many other events in the community.

Their Great North coverage has won the station many awards in the annual National Hospital Radio Awards. In 2018 they walked away with four awards.

Also that year they applied to OFCOM for Community Radio licence to broadcast on FM across Newcastle and Gateshead promoting health and wellbeing. This application was successful and in July 2018 started broadcasting on 93.6FM.

Later that year they were told that they had been granted the Queens Award for Voluntary Service – which is the equivalent of an MBE.

At midday on Thursday 5th July, the day of the NHS 70 th birthday, Alan Dedicoat (the voice of the balls) launched their FM frequency which was attended by a number of guests from the Hospital Trusts and friends of the station.

In the October of 1998, The Earl of Wessex, Prince Edward, visited their studios and presented the station with their Queens Award for Voluntary Service.

Radio Tyneside continues to broadcast to the patients on the wards of the hospitals in Newcastle and Gateshead and also on their 93.6FM frequency to listeners across the area, broadcasting a cross section of programmes as well as promoting health and well being with the help of both Newcastle and Gateshead Councils along with many local charities.

Apart from their FM frequency the station can also be heard online, on the Tune In and Radio Players apps and also via smart speakers.

Posted on Wednesday, October 6th, 2021 at 6:10 am by RadioToday UK