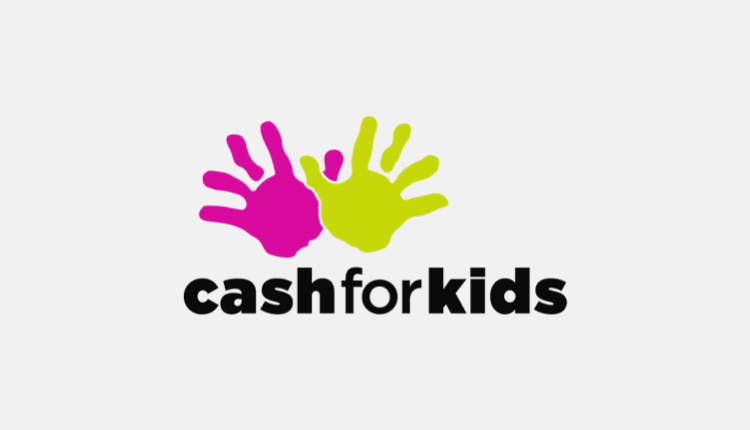 Cash for Kids has won the People's Choice Award at Fundraising Everywhere's Charity Virtual Event Awards 2021.
The award, voted by the public, recognises the impact the charity made over the last year, particularly through the pandemic with its Cash for Kids Appeal.

Launched on the first day of lockdown to support families hit hardest by COVID-19, the initiative raised over £1.7m, 100% of which was granted out to over 50,000 children.
Celebrating great charities doing exceptional things to change the world, the Charity Virtual Event Awards 2021 saw 15 causes shortlisted across 5 categories and attracted over 9,000 votes from charity fans all the way from the US to Australia.
Sally Aitchison MBE, MD, Cash for Kids, said: "We are very proud that the digital journey we have taken Cash for Kids on has been recognised by the public. Our digital capability is leading edge in the charity sector and transformed our ability to move quickly and change our plans during 2020. This is an ongoing commitment to ensure we make it as easy as possible via our own online platform 'Giving is Easy'. Well done to Darren Fowler, Digital Development Director for Cash for Kids."
Nikki Bell, Co-Founder, Fundraising Everywhere, added: "We are so proud of the charities and organisations who continue to use online events and fundraising to stay connected. 2020 saw thousands of charities host their very first virtual event and in 2021 they continue to learn and thrive. It was a tough year for our judges who shortlisted over 200 nominations but the 9,000 voters from across the UK and the world had the final say in choosing Cash for Kids as this year's People's Choice winner. Congratulations to all involved!"
– ENDS –
---
Posted on Saturday, November 6th, 2021 at 4:50 pm by RadioToday UK
---