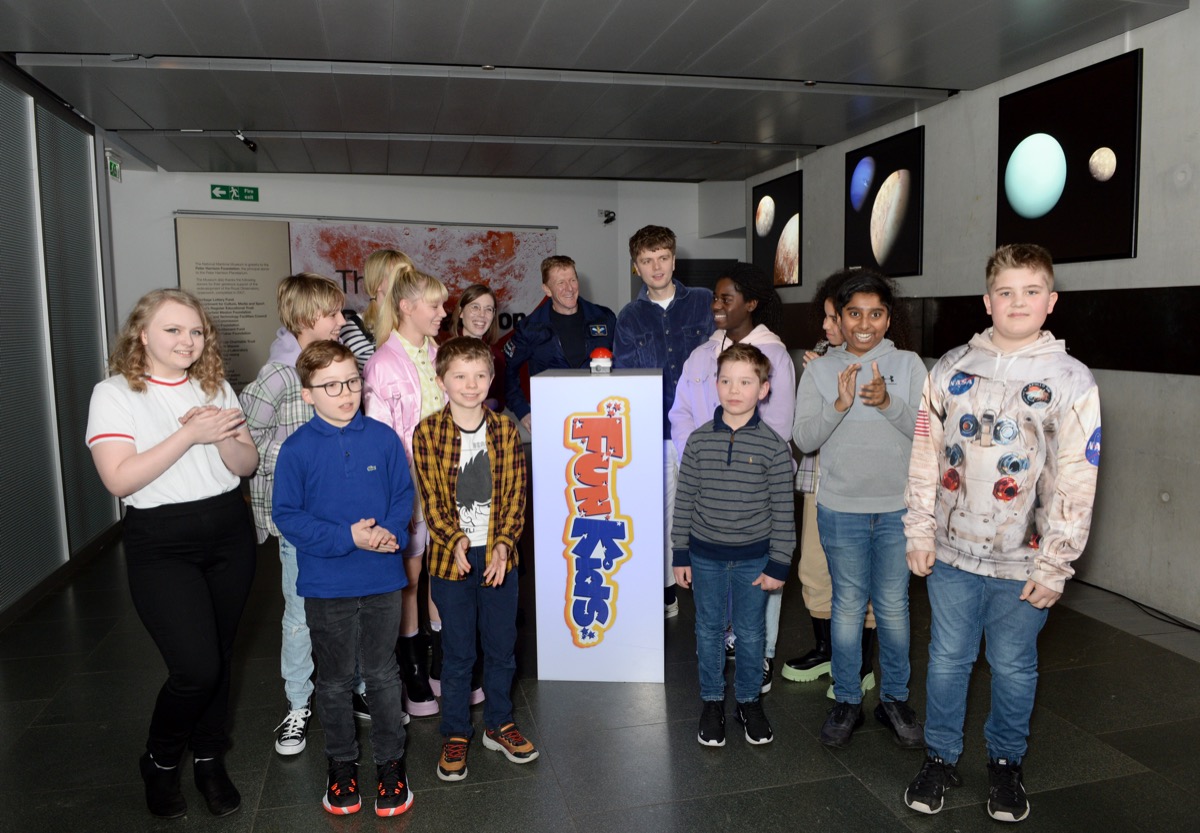 Fun Kids has achieved the Guinness World Record title for the First Radio Programme Beamed into Deep Space in a live event hosted at the Royal Observatory Greenwich.
Tim Peake, the first British astronaut to visit the International Space Station, joined astronomers at the Royal Observatory, Fun Kids producers and space-loving kids to send the UK's love letter to space.

Over the past two months, 2500 children around the country submitted audio recordings to be part of the broadcast. In Mission Transmission, kids' messages are interwoven with the voices of space experts and astronomers who capture what it means to be a young person alive today, and inspire the next generation of space travellers.
The history-making radio programme was simultaneously broadcast galaxy-wide and nationwide on Fun Kids Radio on Monday evening.
With parabolic radio transmitters and wavelengths that clearly penetrate Earth's atmosphere, there is no theoretical limit to the distance the signal can travel.
In anywhere from 4 to 400 billion years, a potential alien civilisation with similar technology to ours will be able to receive the message.
Emily Drabek-Maunder, Astronomer at the Royal Observatory Greenwich said: "The Royal Observatory Greenwich is incredibly excited to be partnering with Fun Kids to send the broadcast out into space.
"Maybe someone many years from now will pick up our broadcast out in space and listen to our message all the way from another solar system!"
---
Posted on Tuesday, February 22nd, 2022 at 10:22 pm by RadioToday UK
---