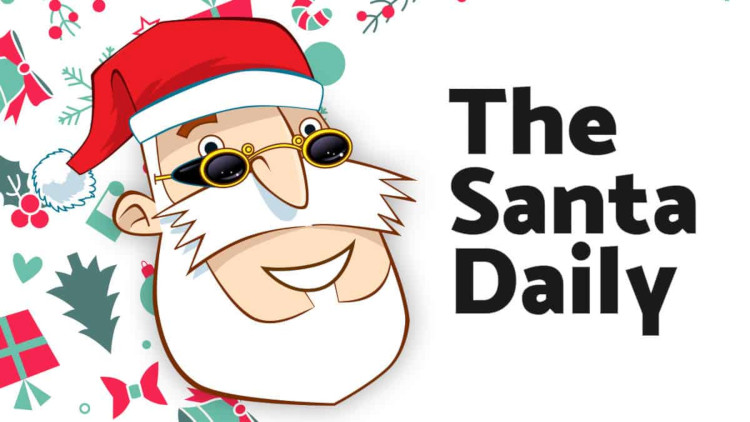 Ho ho ho Santa Claus becomes a podcaster

Santa Claus is following in the footsteps of Fearne Cotton and Gary Linker by launching his own podcast – The Santa Daily.
The daily podcast sees Santa giving children updates on his plans for the big day, special features on the science behind Christmas as well as daily competitions.
He's transmitting the show to Devaweb who are helping him produce it and national children's radio station, Fun Kids are working to get it in as many homes as possible.
As well as being available on Apple Podcasts, Google Podcasts and Spotify, children around the world can ask Alexa to "Play Santa Podcast" and it will play the latest episode from the series.
Matt Deegan, Station Manager at Fun Kids says "We've worked with Santa for a long time. so we're over the moon that he's entrusted us to deliver his podcast, whilst he concentrates on getting ready to deliver all the presents on Christmas morning".
Chris Stevens from Devaweb says: "Santa is such a professional… he's full of interesting tales and fascinating facts… he's a star to produce, and always finds time in his hectic schedule to create this daily podcast."
Santa says: "Whether it's My Dad Wrote to the North Pole, No Such Thing as a Reindeer or This North Pole Life, I've always loved a good podcast! I'm therefore very excited to present my own daily podcast for children all over the world and have them "Play Santa Podcast" through the Amazon Echo."
Article created on Wednesday, December 12th, 2018 at 7:00 am by Steve Collins