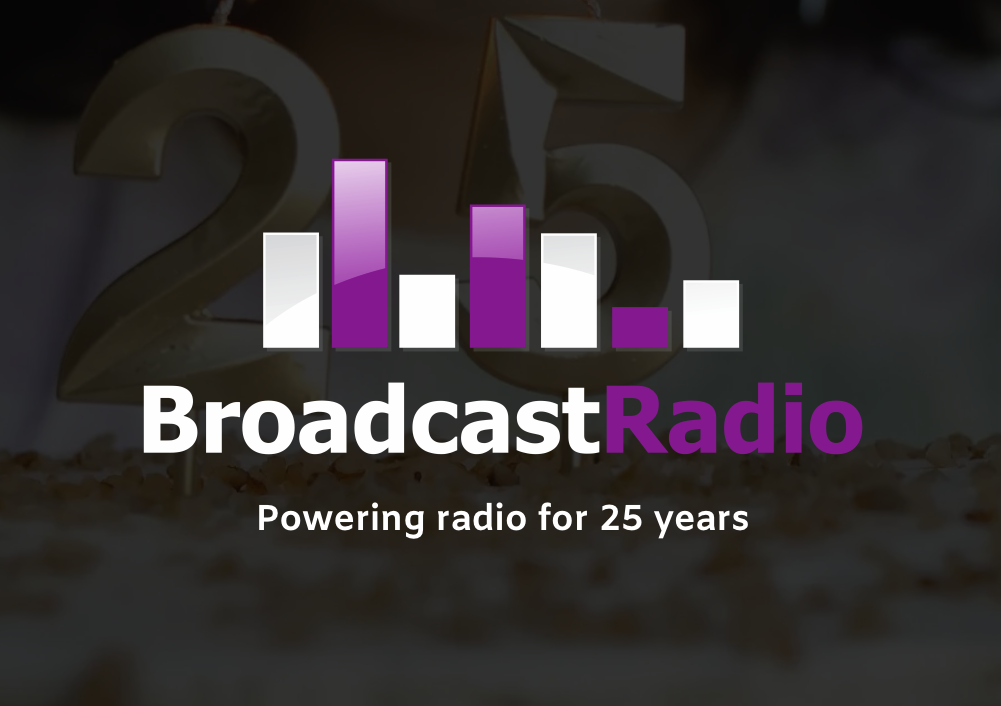 Broadcast Radio, which launched as P Squared 25 years ago today, is celebrating its anniversary with news about Myriad 6 and Myriad Cloud.

Playout software Myriad 6 will be free for all customers using Myriad 5 when it comes out in early 2023.
It includes many new features including cloud backup and sync, external streams in playout, dark mode, native OPUS audio format support for media content and more.
And Myriad Cloud puts the full Myriad ecosystem running natively in a browser using the Microsoft Azure cloud infrastructure. Broadcast Radio says this provides enterprise-grade resilience and elastic scalability to deliver a truly cloud-based solution for professional, full-time radio stations.
To achieve this, they have developed several key technologies including a completely new audio engine that does not require physical (or virtual) audio devices, a 'headless' core playout engine, and a complete web interface to allow users to plan and schedule their station, manage content and users, voice track and even present live shows from anywhere in the world.
Myriad Cloud also integrates with all existing Broadcast Radio services such as streaming, website, skills and mobile apps.
As with Myriad 6, Myriad Cloud is in the final stages of development and testing and is expected to be offered as a public beta very early next year ahead of a Q1 release window.
Commercial Director Liam Burke told RadioToday: "In a week where the BBC is celebrating a century of radio broadcasting, it is amazing to think that our technology has been powering radio stations for a quarter of that time! As part of our 25th birthday celebrations, we are delighted to reveal the exciting innovations we have been working on for the past couple of years and can't wait to see what customers achieve with the new products and services we are unveiling today!".
Peter Jarrett, Technical Director added: "Ultimately, Myriad 6 and Myriad Cloud can be combined to offer a new hybrid radio solution which blends traditional, studio-based playout with cloud-based radio with automated content synchronization and smooth transitions between local and cloud playout.
"We believe that this agile approach to radio will be key for broadcasters of all types and sizes over the next decade.
"We already have several customers running this type of hybrid model, but the new technology announced today will open the option to more broadcasters and create a more seamless experience for both presenters and listeners."
Broadcast Radio will be demonstrating both Myriad 6 and Myriad Cloud at the Radio TechCon event at IET London on the 28th of November 2022. This will be your first chance to get 'hands on' with both products as well as ask them any questions about the technology.
---
Posted on Thursday, November 17th, 2022 at 2:20 pm by RadioToday UK
---