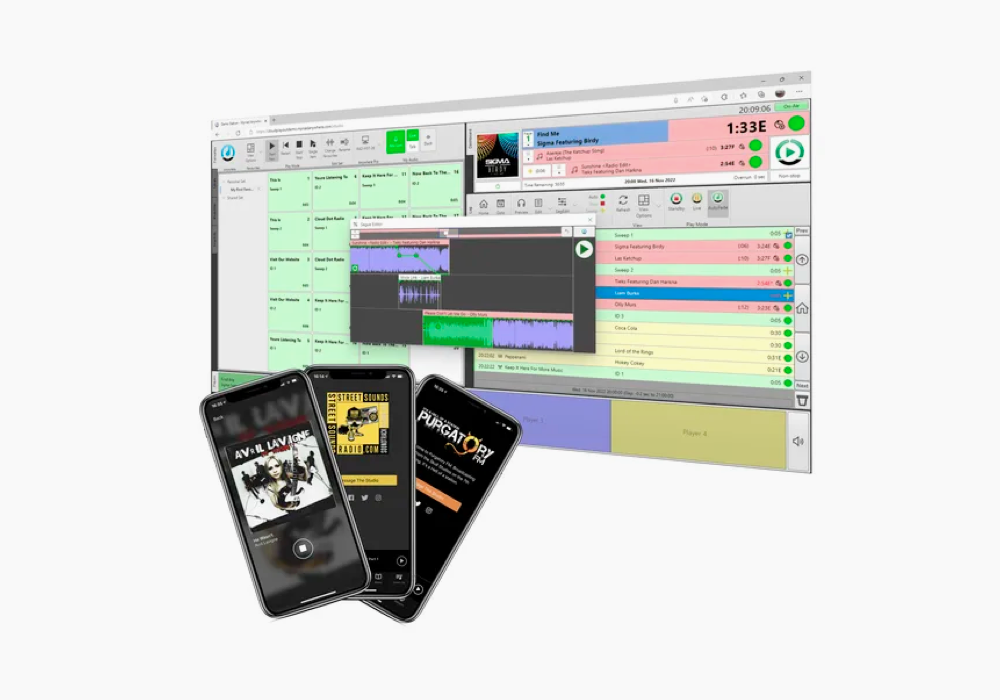 Radio technology company Broadcast Radio has officially released Myriad 6 Playout and its native cloud radio platform Myriad Cloud.

Myriad 6 includes many new features including cloud backup and sync, external streams in playout, dark mode, native OPUS audio format support for media content and more.
Any customers using Myriad 5 can upgrade for free today by contacting Broadcast Radio.
And Myriad Cloud puts the full Myriad ecosystem running natively in a browser using the Microsoft Azure cloud infrastructure. Broadcast Radio says this provides enterprise-grade resilience and elastic scalability to deliver a truly cloud-based solution for professional, full-time radio stations.
To achieve this, they have developed several key technologies including a completely new audio engine that does not require physical (or virtual) audio devices, a 'headless' core playout engine, and a complete web interface to allow users to plan and schedule their station, manage content and users, voice track and even present live shows from anywhere in the world.
Myriad Cloud also integrates with all existing Broadcast Radio services such as streaming, website, skills and mobile apps.
Myriad Cloud is available to try with a free 7-day period here.
---
Posted on Monday, June 5th, 2023 at 6:39 pm by Roy Martin
---