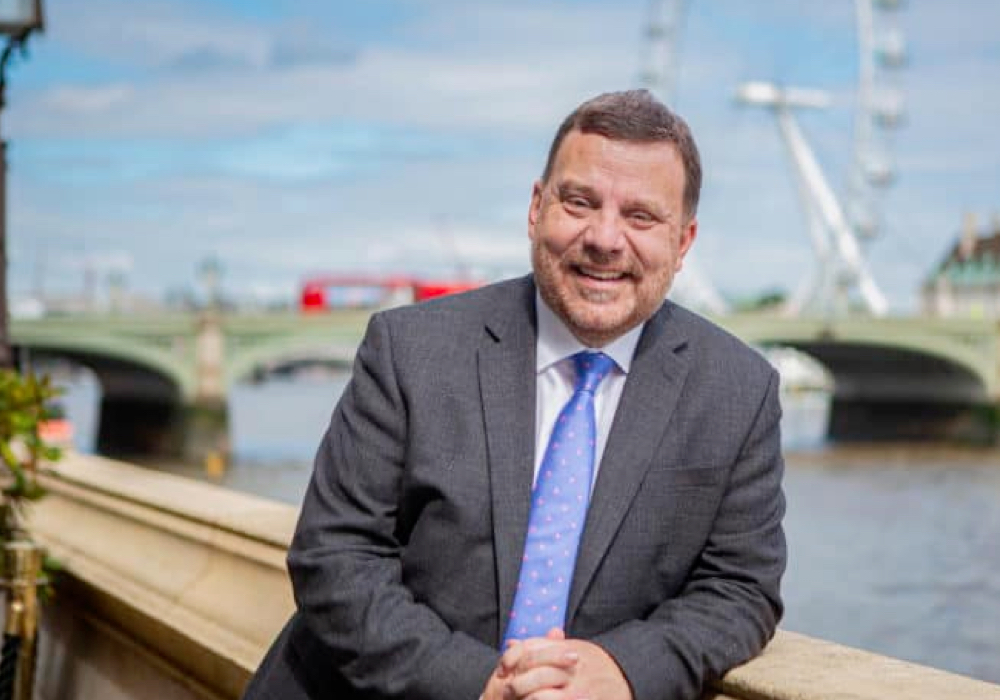 Government plans to introduce new laws to challenge the power of big tech firms and help secure the valuable role of UK media were welcomed at an event in parliament this week.

The proposals to provide full powers to the Digital Markets Unit (DMU) to carry out this role were confirmed in last week's Autumn Statement and command strong support from politicians, media business of all sizes and consumer groups.
It is now hoped that legislation will be brought forward in the New Year to implement this important change.
Senior executives from across the media industry and Government attended the event in parliament, hosted by the All-Party Parliamentary Group on Media. They heard from Sarah Cardell (CEO of the Competition and Markets Authority), Baroness Tina Stowell (Chair of the House of Lords Communications and Digital Committee), as well as Andreas Schwab (Member of the European Parliament) on the importance of the regulation of digital platforms for the future of UK media.
In her keynote speech, Sarah Cardell highlighted the importance of a new regulatory framework for digital markets and welcomed the Government's announcement in the Autumn Statement that legislation will be introduced shortly, which will empower the DMU to make pro-competitive interventions.
Baroness Tina Stowell, who has been calling on the Government to introduce legislation on digital markets without delay in order to address the market dominance of tech giants, also welcomed the recent government announcement to bring forward legislation. Other attendees and speakers included a broad group of Parliamentarians, Government, regulators and representatives from the media industry, including television, radio and press publishers.
Millions of consumers depend on the high-quality news and public value content that is provided by these media businesses every day. The Digital gatekeepers and the future of media event was an opportunity to explore the issues facing these businesses, given their increasing reliance on digital platforms.
The event, organised by Radiocentre, was hosted by the Media All-Party Parliamentary Group, which is Chaired by Andy Carter MP. Damien Geradin from Geradin Partners moderated a number of sessions.
Baroness Tina Stowell, Chair of the House of Lords Communications and Digital Committee, said: "The announcement in the Autumn Statement that the Digital Markets, Competition and Consumer Bill will be brought forward this parliamentary session is a welcome step forward. Alongside many others, the House of Lords Communications and Digital Committee, which I chair, has long campaigned for the Government to recognise the urgency of this Bill.
"The market dominance of the online space by the big tech giants has a real impact on consumers, audiences and existing and new businesses looking to grow and innovate. We cannot unleash the full potential of UK start-ups if the entrenched market power of tech giants creates barriers to entry and stifles innovation.
"The Committee looks forward to scrutinising the content of the Bill in due course and we will continue to push the Government on this issue to ensure we get action."
Andreas Schwab MEP, said: "The Digital Markets Act, which the European Parliament had been calling for since 2014, is a much needed tool to tackle distortions and boost innovation in the digital market. In order to make the DMA future proof, the European Parliament broadened its scope to cover important platforms like virtual assistants, which allow people to access the digital world using their voice. Now that the DMA has been adopted, we have created a DMA working group which will follow how the Commission enforces this regulation. It would be very good if other regulators around the world could adopt similar tools."
Andy Carter MP, Chair of the Media All-Party Parliamentary Group, said: "It's great to hear directly from those who have been so closely involved in making sure that tech platforms, which now increasingly act as digital gatekeepers, operate in a way that is fair for UK businesses. I look forward to working with colleagues in Government and from across the House to ensure that effective regulation is enacted as soon as possible."
---
Posted on Thursday, November 24th, 2022 at 3:00 pm by RadioToday UK
---