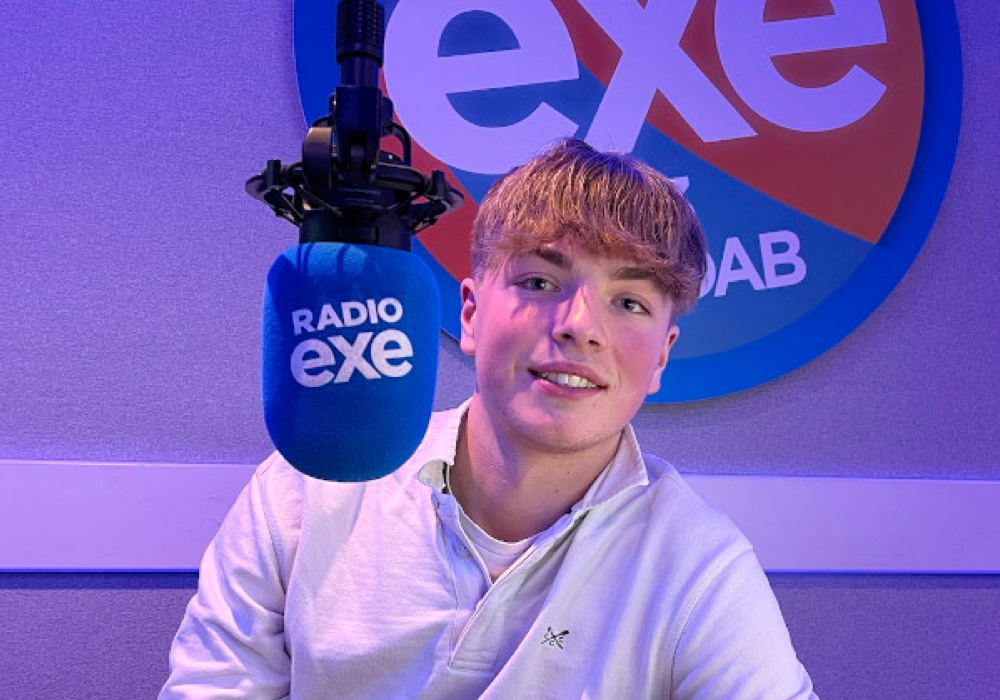 Just days after Radio Exe asked whether the station's Josh Tate was the UK's youngest newsreader, the Devon teenager has read the headlines on Times Radio.
His appearance on the national station followed the story being picked up by that station's newspaper stablemate, coverage on BBC Breakfast and other media writing about the 16-year-old.
Times Radio presenter Matt Chorley quizzed the Exeter College student on his break into broadcasting, before allowing him to read the station's midday headlines.
During the interview, Josh explained his ambition is to present Formula 1 coverage on a national channel such as Sky Sports or TalkSport – and that he initially came to Radio Exe for work experience on sports content.
Ahead of the headlines, Matt Chorley allowed Josh "one fluff" during his live ordeal. It wasn't needed.
Speaking later, Josh said: "I'm so grateful to Matt, to his producer Andrew Alexander and to Times Radio for the opportunity, and also to Brad Hardware at Radio Exe for putting together the video of the broadcast, which, through her tears, my mum says she'll keep forever. Brad is only 19 himself, and we're both getting so much high-quality experience at Radio Exe."
Watch Josh's interview with Times Radio's Matt Chorley here.
Josh's first interview with Exeter City FC's interim manager Kevin Nicholson is here.
---
Posted on Wednesday, January 25th, 2023 at 10:21 pm by Roy Martin
---