 Smooth goes national on D1

GMG Radio is turning Smooth Radio into a UK wide network with all programming networked across England; news and 10 hours a day of programming will remain separate for Glasgow.
One of the first steps towards the October 4th phased launch will be putting Smooth on Digital One, which will position the network as the UK's second largest national commercial radio station behind Classic FM.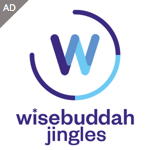 Reports suggest around 50 jobs will go with the shake-up, mostly in programming but also in marketing, sales and engineering.
It is hoped the new national Smooth will provide a strong commercial alternative to BBC Radio 2 by broadcasting on national DAB, Sky, Freeview and Freesat.
Regional advertising will be retained on each FM and regional DAB service along with regional news, travel and weather which will be compiled in Manchester. This output allows advertisers to reach Smooth's 40-plus audience on a regional and local level. A separate service for Glasgow will continue to be delivered locally during breakfast and drive times as the local station cannot take all network programming under the regulatory rules.
GMG Radio is in consultation with staff across the group with staff in Manchester also having to apply for roles with the new national station. The changes will mean an increase in news staff for GMG Radio's award winning news team in Manchester.
Stuart Taylor, Chief Executive of GMG Radio, said: "The future of radio is all about establishing strong brands, available across multiple platforms, and the future for Smooth is as a truly national station. This deal with Digital One will enable Smooth to develop into one of the strongest names in UK radio.
"We regret the impact this will have on our people, but this new approach means Smooth Radio will be even better placed to serve its listeners and advertisers, more cost-efficient as a business, and in prime position for the digital future."