 One in five new cars have DAB as standard

Almost a fifth of new vehicles now have a DAB radio as standard, compared with just one in twenty a year ago.
Making the announcement at today's first ever 'Drive to Digital' conference about in-car DAB, the Society of Motor Manufacturers and Traders also unveiled a new generation of 'behind the dashboard' adapters which will add digital radio to exiting analogue devices.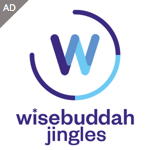 Senior executives from across the industry also heard about the BBC's plans to extend coverage of DAB to 97% of the population, with a focus in improving reception of their national multiplex on motorways and major roads.
Ed Vaizey, Minister for Culture, Communications and Creative Industries, spoke at the event too – telling delegates: "This expansion of national coverage and a new generation of car adapters are great news for motorists, and hopefully enable more of them to enjoy the benefits of digital radio. The Drive to Digital conference, the first of its kind, is a great opportunity for the vehicle industry to come together to plan for the future."
In addition to announcing details of the coverage expansion, the BBC's Director of Audio and Music Tim Davie confirmed plans for temporary station Radio 5 Live Olympics Extra next summer.
We're told the third quarter of 2011 (July–Sept) has seen a record high of new vehicle registrations with digital radio as standard. Paul Everitt, CEO of the Society of Motor Manufacturers and Traders (SMMT) announced that a record 18% of new vehicles now have digital radio as standard, a 340% increase from last September's 5.3%. He also said that nearly half of cars (45%) now have digital radio as standard or an option. The automotive industry has been asked by Government to prepare for a transition to digital radio, and the SMMT expects its members to include digital radio as standard in most vehicles by the end of 2013.
Ford Ennals, Chief Executive of Digital Radio UK, told RadioToday.co.uk: "Motorists love listening to digital radio in their car and enjoy the extra choice of stations and the digital quality sound. Thanks to the increased DAB coverage and availability in cars, more motorists will be able to listen to their favourite stations in their car."
Tim Davie, BBC's Director of Audio and Music, added: "The support of car manufacturers over the last few years has been vital in taking DAB forward and the progress made in the last 12 months is encouraging. With the industry working together to improve coverage and offer more exclusive content, I hope we can build on this progress to see a step change in digital radio growth."
Paul Everitt, Chief Executive of SMMT, says: "Significant progress has been made in developing the content and coverage of digital radio, driving consumer demand in the new car market. The massive increase we've seen this year puts us well on the way towards delivering our commitment to fit all new cars with digital radio by the end of 2013. In the last 12 months, at least 14 car brands have announced plans to fit digital radio as standard, but we must also ensure that plans are in place to support the 25 million cars on the road that will need safe, reliable upgrades undertaken by accredited technicians."