 Simon James and Hill leave Kerrang! Radio

Kerrang! Radio breakfast duo Simon James and Hill are leaving the Birmingham-based Bauer station in the New Year.
They'll be replaced in the mornings from 2nd January by Loz Guest and Keith Kleinfeldt.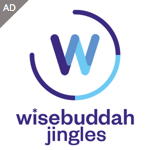 Loz currently presents the weekday late show on the station as well as the Rock & Roll Years slot 10-11am Monday to Friday. He's been at the station since 2004 and previously worked at BRMB. Keith has been a specialist presenter and producer at Kerrang! since 2006, having developed his career at radio stations in his home city of Washington DC.
Kerrang! Radio Programme Director James Walshe told RadioToday.co.uk:"Loz and Keith are radio boys through and through and they live for rock music. In recent months they spent time hanging out with the likes of Dave Grohl, Liam Gallagher, Coldplay and comedian Bill Bailey so industry credibility and rapport with artists like that ensure the new programme will get a constant stream of high-profile guests through the door."
We're told the schedule change will also bring a shake-up in how the station uses its Facebook and Twitter fans to engage with audiences. Loz and Keith's show will also work across Kerrang!'s magazine and TV platforms, with the breakfast pair getting a weekly page in Kerrang! Magazine.
Walshe added: "With listeners increasingly turning to technology and the internet for music, we need to give them reasons to listen to the radio beyond music. We think the future is in the hands of knowledgeable and charismatic presenters who're trusted to talk about whatever is relevant to the audience – be it about music or lifestyle – and in this case, through radio, TV and the world's biggest selling weekly rock magazine."
Loz's weekday late show will be taken over by Birmingham metal legend Johnny Doom.
Simon James and Hill have been at Kerrang! 105.2 since May 2008, taking over from Tim Shaw. Previously they were the launch breakfast duo at Original 106 in Southampton and made their name on Radio Aire's drivetime show in Leeds in the late 90s.
Kerrang!'s sister station Q Radio, meanwhile, is taking on Student Radio Award 'Best Male' winner Pete Allison, who has been given a weekly show.