 LBC introduces client-hosted programmes

LBC 97.3 is launching its first ever content-driven, ad funded programme.
The Bupa Wellbeing Hour represents the first time that a client has co-presented a show on the Global Radio station.
The show started yesterday and will be broadcast from 9pm to 10pm every Tuesday during Iain Dale's evening show.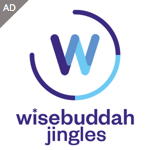 Each week, Iain will be joined by Bupa's Dr Sneh Khemka as they discuss a range of health and wellbeing topics including stress, dementia, breast cancer, diabetes, obesity, smoking and alcohol.
The six-month programme will be supported by online activity, including homepage presence on lbc.co.uk, sponsorship credits, promotional trails and presenter-read ads. A podcast of the show will also be available.
LBC 97.3's Managing Editor James Rea told RadioToday.co.uk: "Our commercial and programming departments have worked side-by-side to create and produce this innovative ad-funded programme with Bupa. The collaboration is the perfect match for LBC 97.3, as we bring together engaging and relevant content for our listeners with one of healthcare's leading authorities."