 Atlantic FM sold to Global to become Heart

Global Radio has bought Cornwall station Atlantic FM and will rebrand it as Heart over the next few months.
Breakfast and drivetime shows on the station will be shared with Heart Devon and will come from Exeter, with daytimes and off-peak programming being done from London as with the other Heart network stations.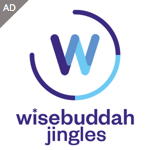 Global says there will continue to be local news content and as with other Heart stations advertising will be sold locally, with Atlantic FM's St Agnes offices retained for the sales team.
Global Group Founder and Executive President, Ashley Tabor said: "This is an exciting development for Heart. We've wanted to achieve this for some time and we warmly welcome Cornwall to the Heart family!"
Atlantic's Deputy Chairman, Jeremy Scott said: "We are delighted to conclude the sale of Atlantic to Global Radio. Very few local stations get the invitation to join a network like Heart, where they care about the localness of their output and offer high quality network programming in a challenging new digital era. For listeners and advertisers right across the county, it'll soon be time to upgrade – to the brand new Heart Cornwall."
Atlantic FM launched in 2006 and was 47% owned by Tindle Radio. The only other commercial radio licence for Cornwall is held by UKRD's Pirate FM which has been on the air since 1992.
Seven other groups applied for the Cornwall licence in 2004, which was won by Atlantic FM – CKFM, SouWest FM, Extreme Radio (part of Pirate FM), Itchy Fm, Kernow FM, St Piran FM and Time FM.