Listen to the launch of JACKfm 2 Oxford

Glide FM has been replaced by JACKfm 2 in Oxford, which launched at 10am today using the new strapline "Playing what YOU want".

It's the opposite of JACKfm which plays "what we want" and is available on FM, DAB and online.
JACKfm 2 is powered by Listener Driven Radio's CLICKtoPLAY system, where listeners can browse the station's playlist, vote for songs to be played and get alerts by text, tweet or e-mail when their favourite songs are about to play.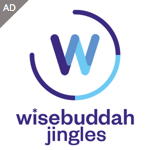 It's the first "JACKfm 2" and is targeting females under the age of 30 to complement the original 106 JACKfm which appeals to adults over 30.
The station will be non-stop music with the exception of breakfast, hosted by Caroline Verdon and Trevor Marshall, previously on JACKfm.
General Manager Ian Walker said: "In just five years since launch, 106 JACKfm has become the most successful local radio station in the UK, picking up 23 industry awards. JACKfm is also already the UK's fastest growing radio brand. With the digital landscape evolving across the country, we're delighted to launch the first JACKfm 2 here in Oxfordshire".