 Ex-BBC Radio 1 host joins internet station

Internet station SolidGoldGem.am has hired former Radio 1 presenter Jenni Costello for a weekly 80s music show.
The presenter, who has also been on Trent, Mercia and the original GEM AM, was most recently on BBC World Service.
Jenni says: "I am so looking forward to being part of SolidGoldGem.am and joining the prestigious line up. I was also on the original GEM-AM each night for 'Midnight Love Affair' so it's great to be a part of the station inspired by it. I'm a lover of 80s music, I grew up with it.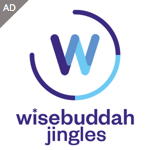 "My show 'Ready Steady 80's' will be a wonderful excuse to turn back the clock and re-live all those memories and play the best songs from that phenomenal decade. The music from the 80's has never gone away because so many of the artists are still around today touring and releasing new material."
Jenni joins some former colleagues from Trent FM and GEM-AM including Andy Marriott, Krissi Carpenter, Paul Burbank, Craig Strong and Danny Cox, when her new show launches on 3rd January.
'Ready Steady 80's' is on every Friday 6-9pm, and Andy Siddell follows with another new show called 'The Friday Night Party' from the station's Canadian studios.