 Kid Jensen & Pat Sharp leave Smooth Radio

The weekday changes have started at Smooth Radio under full ownership of Global Radio as afternoon presenter Pat Sharp and drive time host David Kid Jensen suddenly depart.
The two have already left, even thought they were both on-air as normal yesterday. Gary King and Paul Hollins are now listed as covering the shows on the Smooth Radio website.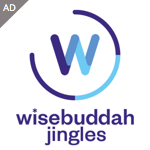 A spokesperson for Smooth Radio confirmed the news to RadioToday, saying: "We can confirm that Pat Sharp and David Jensen have left Smooth Radio. We appreciate all their hard work and dedication during their time on the station and we wish them both all the very best for the future."
Kid Jensen joined Smooth Radio in 2011, leaving Global Radio's Gold which he'd be hosting mornings. He was inducted into the Radio Academy Hall of Fame in October 2010 and has had a long career in UK radio, notably at Radio 1, Capital FM and Heart 106.2. He was also the host of the Nescafe Network Chart Show on commercial radio.
Pat Sharp, who has also been at Radio 1 and worked for Capital FM for a decade followed by Heart for 11 years, joined Smooth Radio to host weekend breakfast in January 2011 and moved to the afternoon slot in January this year.