 Global Radio in breach for Heart Cornwall

Global Radio has been found in breach of its licence after one person complained Heart Cornwall wasn't operating within the requirements of its published Format.
The complaintant said the station was not broadcasting enough local news or speech to make it a 'full service local station' since changing from Atlantic FM to Heart.
After investigation, during a three day monitoring period, Ofcom found the Cornwall-specific material within presenter links outside of weather and traffic bulletins on Heart Cornwall typically accounted for less than five minutes of output per day.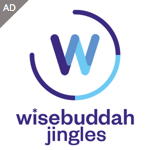 The average level of speech on the station was around 22% – less than the expected amount of 30-50%. This expected amount refers back to Atlantic FM's original Format which Ofcom says should still be referenced to 'in spirit' whilst Global Radio argue this was removed in common with all other commercial radio licensees in 2008 following Ofcom's 2007 consultation 'The Future of Radio'.
Global Radio asked to change the Format of the station to remove the full service speech requirements but this was rejected in 2012 after an Ofcom consultation. The results said the station needs to remain distinctive from the only other commercial station in the area, Pirate FM.
In response to the complaint, Global Radio pointed out the growth in audience figures since taking over the licence from Atlantic FM, saying that "Cornish listeners clearly enjoy Heart Cornwall's output."
It was also highlighted that speech content at breakfast was as high as 46%, but fell as low as 8% during the day, and the station had attended over 30 local community events in the summer of 2013.
Global Radio objected to Ofcom's use of the original long-form Atlantic FM Format which included up to 50% speech. In a letter to all licensees dated February 2008, Ofcom stated that while the new style Formats no longer included specific quotas, the "spirit" of the Format would be firmly regulated.
Heart Cornwall is part of the Heart South West region but provides a Cornwall-only drivetime show as a result of its original Format.
As a result of the complaint, Ofcom is putting the Licensee on notice that, should similar issues arise, it may consider taking further regulatory action.