 Global Radio to take LBC national on D1

London's Biggest Conversation is going national on Digital One, and changing its reverse acronym to Leading Britain's Conversation.
LBC will replace Birdsong from 7am on February 11th on the national DAB multiplex, which has been filling space since Jazz FM left on December 31st.
The station will position itself as the first ever national full news talk commercial radio station, complete with current features including Call Clegg, in which this news was first announced to London.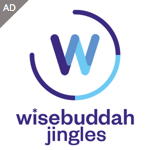 Global founder & executive president, Ashley Tabor told RadioToday: "LBC has been a pioneer since it began broadcasting as the first commercial radio station 40 years ago, challenging traditional formats and producing innovative shows. Under Global's ownership last year we introduced a first in UK radio with the Deputy Prime Minister hosting his own weekly show on LBC, 'Call Clegg,' giving LBC's listeners, the public, a chance to hold a senior political figure directly to account for the first time every week.
"From February 11th 2014 Global is investing further in digital radio, and in speech radio, to create the UK's first national commercial news talk radio station, giving listeners across the whole of the UK a voice and a forum to engage in the issues that matter to them. I'm incredibly proud to bring the winning LBC formula to listeners across the UK and for Global to lead the way in the development of UK media brands."
The station will continue to be available on FM in London, plus Sky, Virgin and online and has 1.3m listeners nationwide.