 talkSPORT does a deal with the Daily Mail

talkSPORT has agreed a new partnership with the Daily Mail and MailOnline which will put newspaper journalists and columnists on-air.
Airtime will feature Mail contributors Jamie Redknapp, Martin Keown, Jamie Carragher, former World Cup referee Graham Poll and chief sports writer Martin Samuel across the station's programming.
As part of the campaign, talkSPORT will also create bespoke on-air adverts for the Daily Mail/MailOnline which will be updated three times a day to cover the day's breaking sports stories featured in the paper's back pages and on the website. The first advert each day will run in the Alan Brazil Sports Breakfast and change throughout the weekday schedule.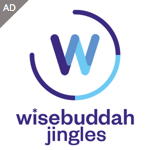 Adam Mills, talkSPORT Sales Director said: "talkSPORT has had a strong editorial relationship with the Daily Mail for a long time and this new partnership is a fantastic extension of that. Updating spot adverts to reflect the day's news is a great example of the kind of tailored advertising that we can offer to brands and mirrors the fast moving world of sports news."
Lee Clayton, Daily Mail / MailOnline Head of Sport, said: "Readers of the Daily Mail and MailOnline expect to read outstanding sports coverage. Our stable includes columnists such as Jamie Redknapp, Jamie Carragher, Martin Keown, Graham Poll, Sir Clive Woodward, Nasser Hussain and Martin Samuel – and lots more. We hope this partnership with talkSPORT can spread the word: Come have a look, you might be surprised what you find.
"I'm delighted to have the chance to work closely with talkSPORT again."