Classic FM to air one conductor for 24hr
Classic FM is marking Sir Neville Marriner's 90th birthday by playing only his recordings for 24 hours.
For the first time in its 21-year history, the Global Radio station will play only music conducted by one person, for an entire 24-hour period. On Tuesday 15th April – Sir Neville's birthday – every single piece of music broadcast on Classic FM will be conducted by him.
A special week of programmes will precede the event, with "Neville Marriner at 90 Week" culminating in an exclusive broadcast of Sir Neville's 90th birthday concert on Friday 4th April from the Royal Festival Hall with the Academy of St Martin in the Fields – the ensemble he founded in 1958. Sir Neville has worked with the Academy for over fifty years and remains Life President.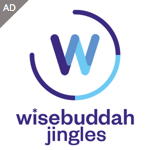 Sam Jackson, Classic FM's Managing Editor said: "Sir Neville Marriner is a truly great Briton, whose contribution to classical music over the last 60 years has been genuinely remarkable. As the nation's classical station, we're delighted to pay this extensive tribute to him, and we know our listeners will love the mix of exclusive concerts, archive recordings and personal tributes to this outstanding conductor."
Sir Neville Marriner added: "I am delighted that Classic FM is helping me to celebrate my 90th birthday. The Academy has been a major part of my life and I'm looking forward to celebrating over 50 years of working together."