Bauer Media completes acquisition of SBS Radio

Bauer Media Group has completed its acquisition of the Nordic broadcaster SBS Radio from Discovery Communications Nordic ApS.
The deal was announced in April but was subject to approval.
Bauer Media UK CEO Paul Keenan, who led the acquisition team, commented: "SBS Radio provides Bauer Media with a perfect opportunity to expand the group's successful radio business into four new countries. Bauer Media is expert in developing content to capture the imagination of consumers be they listeners, viewers or readers and we look forward to sharing and learning from the teams in SBS Radio."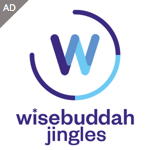 Bauer now owns 20 more radio brands including Sweden's Mix Megapol, Norway's Radio Norge, Denmark's Nova and Finland's Iskelma.
Bauer has more than 60 radio stations in the UK, 50 radio stations in Poland, in Slovakia Bauer owns Rádio Expres, and in Germany Bauer has a 25 per cent share in Radio Hamburg.