BBC London 94.9 to rebrand as BBC Radio London

Forty-five years after it launched as BBC Radio London, the station is going back to its roots.
BBC London 94.9 will change its name to BBC Radio London on October 6th, to co-inside with its original launch date of October 6th 1970.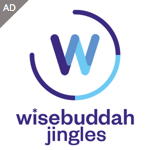 A special day of programmes looking at the station's past will take place on the day, with Penny Smith and Paul Ross broadcasting breakfast live from the top of the BT Tower which celebrates its 50th anniversary in the same week.
Presenters from the original BBC Radio London will appear with current presenters, such as the first phone in presenter Robbie Vincent speaking to his current day counterpart Vanessa Feltz about how the phone-in has changed.
Tony Blackburn, who links the two eras of BBC Radio London as a presenter on the original and current station, will lead many of the celebrations including a one off two hour Soul show 2000-2200. Tony also features in a W1A style spoof about the name change which will be released on social media this week.
David Robey, BBC Radio London Editor, says: "It has been a long-held ambition of mine to return to the original name of this radio station because it's such a clear statement of what we are – BBC Radio (for) London!
"However, it's not just about the past because, in a digital age, our current name BBC London 94.9 only reflects one platform on which we broadcast (FM), when in fact we can now be heard in so many other ways, from digital radio and TV to online via your portable device or PC.
"BBC Radio London connects the past with the present and future and tells listeners exactly what we are and what we do – the only radio station entirely dedicated to London covering every aspect of life in this great city."
BBC Radio London has been known as GLR, BBC LDN and BBC London over the last few decades. You can read a full history of the station over here.