 RTE buy children's series from indie

Irish state broadcaster RTE has done a deal to broadcast UK children's adventure series Suzie Pugh and a Monster Too on its RTEjr station.
The series was made by radio indie Made in Manchester and is currently airing on digital station Fun Kids Radio.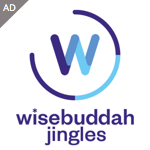 The 10-minute episodes, starring former Coronation Street and Emmerdale actress Vicky Binns in the title role, will go out from later this month on Saturday mornings.
Made in Manchester Creative Director Ashley Byrne says: "We are delighted to be able to bring Suzie Pugh and her adventures to Irish audiences. We have long been admirers of RTE and its commitment to children's programming. Getting youngsters to use their imaginations in this increasingly visualized world can only be a good thing and we salute RTEjr for bringing exciting and engaging audio to a new generation."
Martina McGlynn, Head of RTEjr Radio added: "We are delighted to be broadcasting this children's series and we are thrilled that the voice of such a well known and experienced actor will now be heard on RTEjr Radio on Saturday mornings. At RTEjr Radio we want to encourage parents to sit with their children for just 30 minutes a week and to listen to radio. Suzie Pugh and a Monster Too is an engaging and fun series for kids aged 3-8 and would be perfect for parent-child together listening."